Image Permanence Institute names new director
Distinguished photograph conservator and conservation administrator starts new post April 10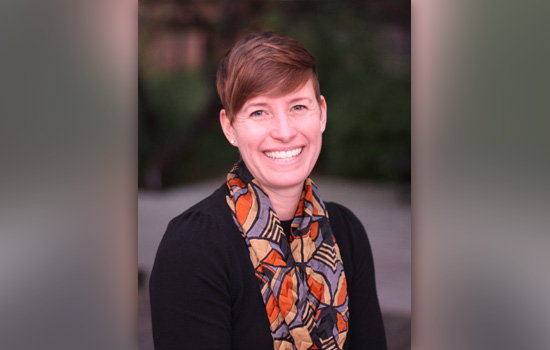 Rochester Institute of Technology's Image Permanence Institute (IPI), widely recognized as a leader in the development and deployment of sustainable practices for the preservation of images and cultural property, has named Jennifer Jae Gutierrez as its new executive director.
Gutierrez, who most recently served as the Arthur J. Bell Senior Photograph Conservator for the Center for Creative Photography (CCP) at the University of Arizona in Tucson, begins her new position on April 10. She succeeds James Reilly, IPI's founding director, who retired last December after nearly four decades at the institute, part of RIT's College of Imaging Arts and Sciences.
Gutierrez, a distinguished photograph conservator, conservation educator and administrator, said she is both delighted and humbled to become IPI's new leader.
"I'm dedicated to the preservation of cultural heritage, and, as executive director of IPI, I will have the potential to contribute to the preservation of collections around the world through leading IPI's preservation research and educational initiatives," she said.
Gutierrez comes to RIT after gaining a strong reputation as an active member of the preservation community, presenting lectures about photograph conservation and conservation education at conferences internationally and publishing broadly. Named in 2012 as the CCP's first-ever full-time conservator, she was responsible for establishing a photograph conservation laboratory and preservation program for one of the world's most important collections of 20th century American photography.
Prior to the University of Arizona, Gutierrez spent eight years as a conservation administrator and educator in the University of Delaware's Art Conservation Department, where she mentored the next generation of conservation professionals. Throughout her tenure there, she taught undergraduate- and graduate-level courses in preventive conservation, conservation ethics, examination techniques and photograph conservation.
From 2010 to 2012, she served as associate director of the Winterthur/University of Delaware Program in Art Conservation (WUDPAC), the department's master's-level program and one of only four graduate programs in the United States that trains professional conservators. Gutierrez earned her master's degree in art conservation, specializing in photograph conservation, from the WUDPAC.
She counts among her proudest contributions an anthology of fundamental writings in the field of photograph conservation, titled Issues in the Conservation of Photographs, which she co-edited with Debra Hess Norris and subsequently was published by the Getty Conservation Institute in 2010.
Gutierrez believes that her background in conservation education combined with her collections experience give her a strong awareness of the challenges faced by professionals in archives, libraries and museums caring for collections. She brings that unique background to IPI at a challenging time for conservators and the preservation community.
"A common challenge for cultural institutions is securing all the necessary resources to achieve best practices for caring for their collections," Gutierrez observed. "The need for sustainable approaches to preventive conservation is crucial for both large and small institutions."
She noted that IPI has made significant contributions to understanding the influence of environmental conditions on the long-term preservation of collections, while also creating many resources to assist institutions with identifying and implementing sustainable solutions to creating safe, long-term storage environments.
"IPI is actively addressing challenges associated with establishing sustainable environmental management programs in cultural institutions and at developing new tools to guide preservation planning for traditional image collections as well as contemporary digitally printed materials," Gutierrez said.
"There are many opportunities for IPI to both strengthen its existing programs and address new challenges through research and education," she added, noting, "I'm excited to work with the staff on identifying which issues we'll focus on next, and how to find the best solutions to those challenges."
While admitting she has a lot to learn about RIT and life in the Finger Lakes region, the new IPI director said she is "looking forward to collaborating with staff, along with input from colleagues in the preservation field, to shape a short- and long-term vision for IPI."