Innovative Learning Institute responds to demand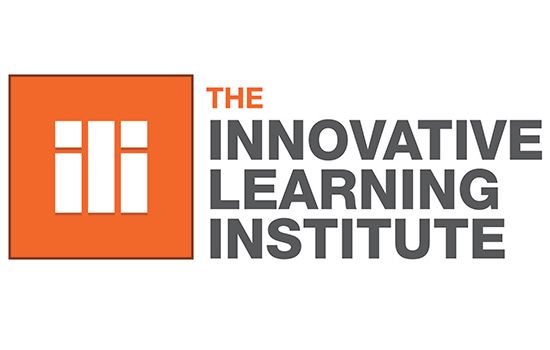 The driving force behind the Innovative Learning Institute (ILI) is to provide RIT 
students with a truly exceptional learning experience, says interim executive director Neil Hair.

"There's been a sea-change in learning," says Hair, associate professor in the Saunders College of Business, tapped by RIT leadership to head this initiative. "Students are demanding a more personal, dynamic educational experience that truly engages them, both in the classroom and online."

"We're responding to those demands, 
and doing it in a 
way that helps 
supercharge the 
best that each 
college has to offer, and showcases our outstanding faculty."

Hair is working with a team of faculty and administrators to launch ILI, an umbrella organization that integrates the work of three units—RIT Online, the Center for Multidisciplinary Studies and Teaching & Learning Studio—to bring the latest practices to learning online and in the classroom. 

RIT already has a strong offering of 
online courses. RIT Online will initially 
focus on graduate courses and programs and will coordinate and build upon those efforts, says Therese Hannigan, interim director of RIT Online. The goal is to be a leader in the online marketplace, providing an engaging virtual campus experience, she says. 

"Our offerings will be demand-based," Hannigan says. "We're doing outreach and research to see which courses people are seeking and why, whether it's the flexibility that online offers, a need to upgrade career skills or just an interest in lifelong learning."

An important customer will be alumni, adds Hannigan. In April, alumni were sent an online survey that asked: "What if you could learn about any subject, anytime, from anywhere?" Results will be used to develop curriculum, with a focus on offerings that can be bundled and stacked into programs 
in order to make progress toward a degree, Hannigan says.

That's where the Center for Multi­disciplinary Studies, led by ILI team 
member Mary Boyd, comes in. The center will, among other duties, work with students to help them fashion a customized program that leads to a certificate or degree, Hair says. Central to that is an online tutorial—Build Your Learning Portfolio—that allows applicants to demonstrate their prior learning, including work 
experiences, which faculty will review 
to determine possible credit toward a degree. 

But ILI is about more than just offering courses. It also seeks to affect how those courses are taught, which falls to the Teaching & Learning Studio, under the 
direction of Donna Dickson. The goal is to engage and support RIT faculty in the design and delivery of courses that incorporate teaching methods using the latest practices, technology and equipment. 

Among their current initiatives: a virtual concierge that will connect students to 
people and resources; Smarter Measures, a Web-based assessment that allows students to assess readiness for online learning; "Gotcha Guides," short videos that will help faculty troubleshoot common problems with academic technologies, such as setting up quizzes in RIT's MyCourse system; and working to promote the "flipped classroom," a method in which students view a lecture 
on their own time, so that classroom time can be spent on discussion, problem solving and other activities that will explore the 
content in more depth.

For information, go to www.rit.edu/ili.