Intel's 'Secret Weapon' Genevieve Bell to visit
Anthropologist discusses robotic genealogy and practicalities of living with new technologies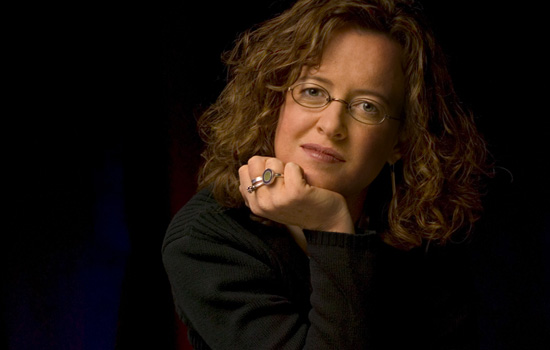 Technology is only as good as what it will do for people.
–Genevieve Bell, Intel Labs
Anthropologist Genevieve Bell has been called technology's foremost fortune-teller—a social scientist who traces the roots of hopes, fears and anxieties that frequently accompany new technologies. "You have to know why people love things they already have, to invent the next generation of things they are going to want."
Commonly referred to as "Intel's Secret Weapon," Bell is vice president and director of user experience research for Intel Labs, the company's research arm. Bell will be the guest speaker at the third annual Eugene H. Fram Chair in Applied Critical Thinking Lecture at 4 p.m. Tuesday, Sept. 23, at Rochester Institute of Technology's Webb Auditorium. The lecture is open to the public; an invitation-only reception will follow at University Gallery in RIT's Vignelli Center for Design Studies. Parking is available in G or H lot.
An authority on the intersection of culture and technology, and one of the most influential women in the technology sector, Bell will discuss "Making Life: A Prehistory of Robots and its Importance for Metacognition, Society and the Biopolitical Future."
"I'm absolutely delighted that Dr. Bell will deliver this year's Fram lecture and we're thrilled to have her visit RIT," said Clarence B. Sheffield Jr., RIT associate professor in the College of Imaging Arts and Sciences and Eugene H. Fram Chair in Applied Critical Thinking.
"We crossed paths at Bryn Mawr over two decades ago and I've followed her meteoric career ever since. She's an amazing speaker, a protean intellect and a true visionary, especially when it comes to addressing the vexing and all important 'big questions' regarding technology, culture, gender and power."
Bell grew up among the Aboriginal people in Australia where her mother, also a cultural anthropologist, was conducting fieldwork. She credits much of her professional success to the rigorous liberal arts education she received at Bryn Mawr—later completing her Ph.D. at Stanford.
"The foundational building blocks around critical thinking that I was taught have been invaluable in all the years since—it isn't about what I learnt per se, but how I learnt it and why, and ultimately the questions it helped me ask of everything since," Bell explained.
Only the second woman to be named an Intel Fellow, and the first who is not an engineer, Bell leads a team of nearly 100 social scientists, interaction designers, human factors engineers and computer scientists who travel the globe to observe how people use technology in their homes and in public. Their findings play a vital role in Intel's product development process and are often shared with the companies that use Intel processors. In 2009, Bell was named an Adelaide Thinker in Residence by the Premier of South Australia.
"My mandate at Intel has always been to bring the stories of everyone outside the building inside the building—and make them count," Bell said.
Hence, Bell and her team of researchers consider nothing off-limits as they forge into a myriad of consumer items—from laptops and televisions, to automobiles, mobile and wearable devices, voice-recognition systems, fitness trackers and customizable personal robots.
The Eugene H. Fram Chair in Applied Critical Thinking was established in 2012 by an anonymous RIT alumnus to honor Eugene H. Fram, the J. Warren McClure Emeritus Professor of Marketing at Saunders College of Business, where he taught for 51 years. The chair aims to provide collaborative leadership, advocacy, oversight and management regarding applied critical thinking for the entire RIT campus.
For more information, contact Angela Brodie at 585-475-7965 or ambavp@rit.edu.