April 28, 2018
by Luke Auburn
International researchers gather for photo conference
Global scholars converged in Rochester to explore photography's past and future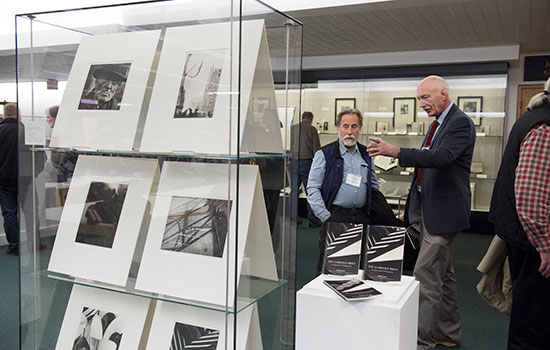 More than 300 photography researchers and enthusiasts from across the globe gathered for the first-ever PhotoHistory/PhotoFuture conference April 20-22. The international conference featured presentations by leading photography scholars including experts from such prestigious organizations as the Smithsonian Institution and the National Geographic Society. The conference was sponsored by RIT Press, the scholarly book publishing enterprise at the Rochester Institute of Technology.
"The first edition of PhotoHistory/PhotoFuture conference was a tremendous success," said Bruce Austin, the conference's organizer and director of RIT Press. "The breadth and depth of the scholarly presentations were impressive, and the scholars explored seemingly every aspect of photography's history and future."
More than a dozen of the 65 speakers who presented research traveled from outside the United States from as far as New South Wales in Australia. In addition, several notable RIT alumni presented, including:
Richard E. Schneider '83 (imaging arts) is currently a management and program analyst with the Preservations Program at the U.S. National Archives and Records Administration. He presented "Hidden Treasure: Panoramic Photographs of the Alaska Territory as Taken by Topographers with the United States Geological Survey."
Jane Wattenberg '73 (photography) delivered a talk titled "SNAP! CLICK! POP! A Century of Photography in Children's Books, 1890-1990: Documents to Dreams." Wattenberg, a San Francisco resident, is the author, photographer and illustrator of several award-winning children's books including Henny-Penny and Mrs. Mustard's Baby Faces.
"I was most pleased with the amount of exposure this opportunity offered for RIT Press, our campus, programs and facilities to visitors from around the nation and the world," said Laura DiPonzio-Heise, the conference's co-chair and RIT Press business manager. "I truly believe this conference left our attendees with a very positive view of the RIT community as a whole. We'd like to thank the presenters and attendees, as well as a wide range of RIT places and people who provided financial support: two CLA endowed professorships, School of Photographic Arts and Sciences, RIT Libraries, the RIT Vice President for Research, College of Liberal Arts, Graduate Dean's office, Graduate and Part-time Enrollment, School of Individualized Studies and RIT International Education and Canandaigua National Bank and Trust."
Two dozen RIT undergraduate and graduate students attended the conference, thanks to generous anonymous donors who paid their registration fees. The student beneficiaries were selected by Therese Mulligan, professor and administrative chair of the School of Photographic Arts and Sciences.
In addition to the scholarly presentations, RIT Archives, RIT Cary Graphic Arts Collection, University Gallery, the William Harris Gallery and RIT's Image Permanence Institute (IPI) filled-out attendees' Friday evening with special photography exhibitions and a tour of IPI's facilities. The conference concluded with a photography-focused antique show and sale on Sunday, April 22.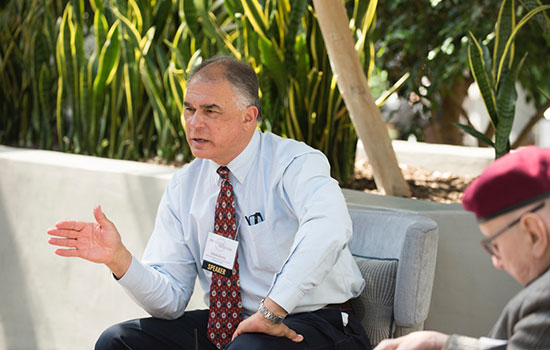 A. Sue Weisler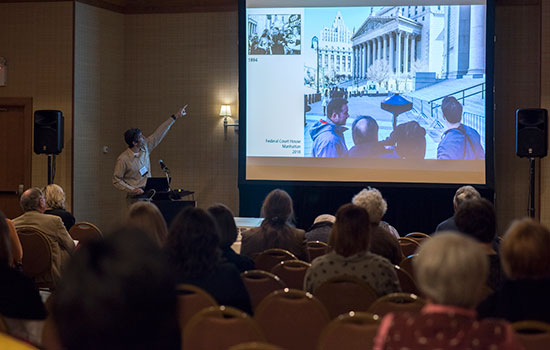 A. Sue Weisler
Topics