Inventor Frank Sprague, 'The Father of Electric Traction' Profiled in New Biography
RIT's William Middleton III co-authors book on seminal figure in electric transit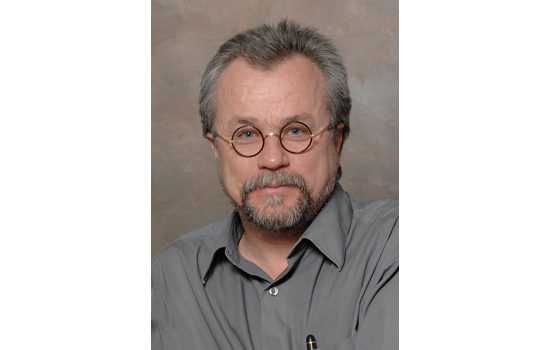 A. Sue Weisler
Frank Sprague, the engineer and inventor who is considered "The Father of Electric Traction," is the subject of a new biography co-authored by William Middleton III, professor of sociology/anthropology at Rochester Institute of Technology. The book, published by Indiana University Press and co-written by Middleton's father, William Middleton Jr., is one of the first comprehensive analyses of the life and work of a seminal figure in American industrialization and urbanization.
"Frank Sprague had a huge impact on the use and expansion of electricity and electric technology, but his name is not nearly as well known as other inventors of the time, most notably Thomas Edison and Alexander Graham Bell," says Middleton, who also serves as the chair of RIT's Department of Material and Cultural Sciences. "Through this biography we hope to promote his accomplishments, while also providing readers with a better understanding of how electric transit developed and its impact on urbanization."
Sprague developed the first electric street railway system for Richmond, Va., in 1888 and later assisted in the development and improvement of electric subway systems in Chicago, Boston and New York City. He also made major improvements to the electric motor and electric elevator and worked with Thomas Edison to improve the distribution of electricity over a grid. He is generally credited with enhancing the spread of urbanization through his efforts to popularize and promote public transportation.
"Many of today's transit technologies, from modern subways to light rail to rapid transit, would not be possible without Sprague's contributions and inventions," notes Middleton.
##
Topics