Inventors develop ring to combat cyber threats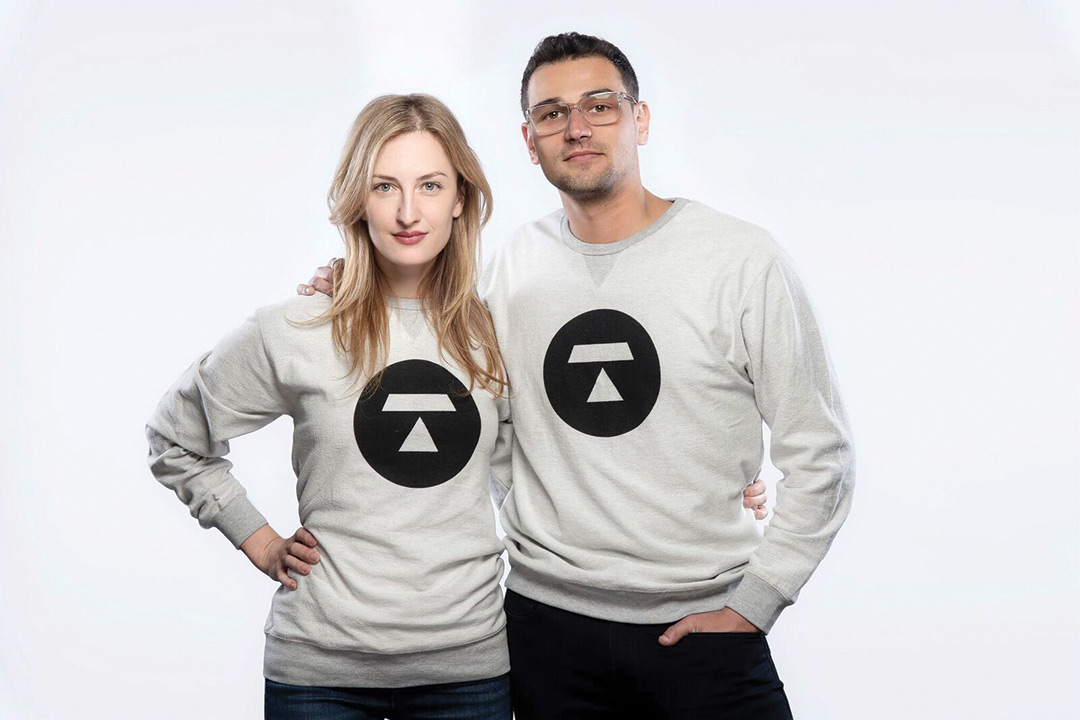 Most couples would agree that living together and working together can be tough on a relationship. But husband-and-wife entrepreneurs and RIT graduates Steve and Melanie Shapiro wouldn't have it any other way.
The pair is celebrating the success of their third start-up, Token, an identity technology company that manufactures a biometric, encrypted ring with a fingerprint sensor with two-factor authentication. The Token ring can be integrated into computer logins, mobile payments, transit cards and "smart" locks for home and auto. The Rochester-based company has sold out its initial pre–production run and will begin shipping to customers this fall.
"We believe that identity is at the core of all of the problems that we have today, and we want to change that," explains Melanie '07, '08 (fine arts, MBA), who also co-founded Bitcoin wallet company Case in 2014, which was a precursor to Token. "We are creating an ecosystem that we want to live in, too. Our hope is to eradicate identity fraud and to have our customers able to securely carry their identities with them wherever they go."
In addition to building their company with people who are "curious, creative and good humans," the co-founders are committed to hiring RIT graduates who can seamlessly assimilate into Token's culture.
"We are an engineering company by nature, and fortunately I think a lot of RIT's engineers were engineers deep down before they even came to the university," said Steve '04, '06 (information technology, MBA). "That kind of curiosity is hard to find, and I think RIT is one of a few engineering schools where that curiosity thrives."
Token's founding team was entirely made up of RIT graduates in 2015. Today, more than 80 percent of the company's employees have connections to RIT.
For Steve, his tenure as RIT Student Government president in 2003-2004 developed his organizational behavior skills as well as his ability to encourage others to rally around a vision or set of goals. Melanie remains grateful for the support that RIT provides, including a nurturing environment for students and alumni to grow and succeed.
In 2014, the duo joined RIT's Venture Creations technology business incubator with Crypto Labs. In 2015, their company Case Wallet became the first to acquire financing from RIT's Venture Fund, which provides investment capital to entrepreneurial ventures with strong connections to the RIT community. Token graduated from the incubator in 2017.
In addition to running the business and traveling back and forth from Rochester to their Manhattan home, the Shapiros are avid runners, regularly participating in 200-mile, 36-hour footraces around the country.
So, how does this power couple keep their relationship in check?
"We've been together for nearly 15 years, and we have a lot of respect for one another," said Melanie. "I get to see what Steve is passionate about, and there's nothing more attractive than seeing your spouse excel."
Added Steve: "They say that starting a business with a co-founder is like a marriage. And it is. You are invested in this thing together and you need to be able to trust that person beyond the shadow of a doubt. I can't think of anyone that I trust more than my wife."
Topics