Jeffrey Harris to be honored as Outstanding Alumnus on April 29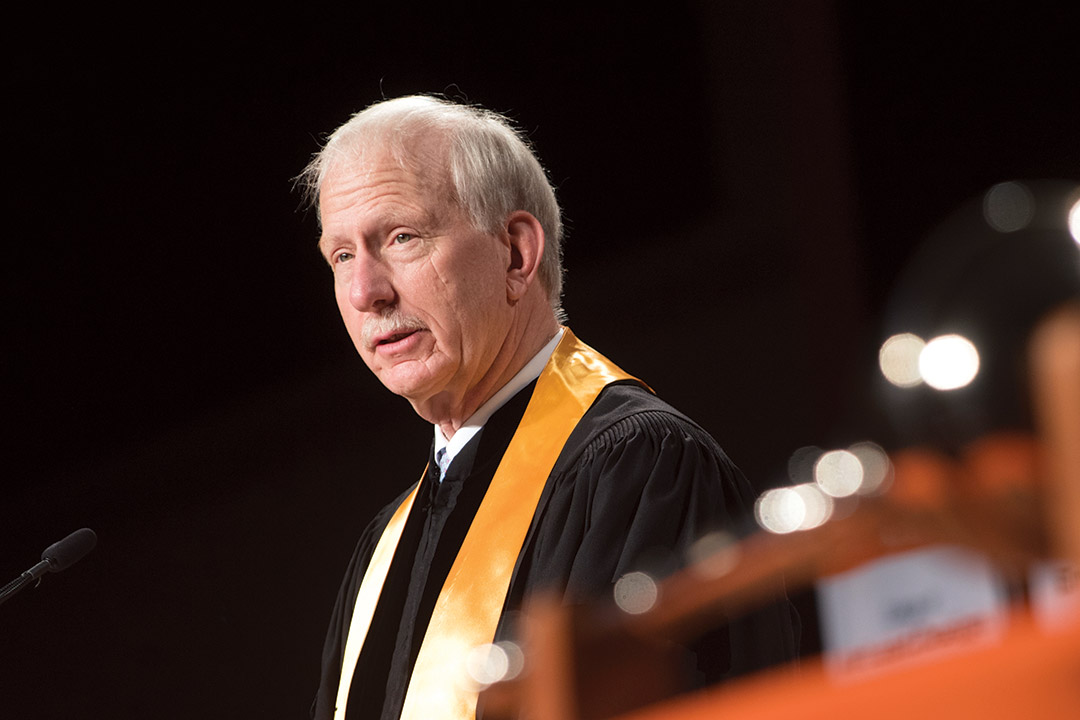 A. Sue Weisler
If RIT Trustee Jeffrey Harris '75 (photographic science) were to impart one piece of advice, it would probably be to listen to your mother, who he affectionately referred to as "The General" growing up.
That's because it was his mother who found the perfect university where her son could parlay his interests in photography and science into a highly successful career.
"She ascertained that I wanted to do something with photography, but not take pictures, and the only school on the planet that had something like this was Rochester Institute of Technology," said Harris. "She figured that out, got me up to the campus, and introduced me to the imaging science program."
When it came time for Harris and his partner, Joyce Pratt, to give back to the university that was so instrumental to his success, he did so in honor of his mother's 90th birthday, establishing the J.K. (Jane King) Harris Scholarship for a Rochester City Scholar. They have also generously supported the Chester F. Carlson Center for Imaging Science and the performing arts at RIT.
Harris will be honored for his ongoing support of the university and career achievements with the 2020/2021 Outstanding Alumnus award during a virtual ceremony on April 29.
Harris thrived in the experiential nature of RIT's imaging science program, which led him to a career advancing national security programs in both government and industry.
Currently consulting for both industry and government organizations, Harris has served as president of Lockheed Martin Missiles and Space, as well as Lockheed Martin Special Programs. He was also president of Space Imaging, the first company to commercially provide high-resolution satellite imagery of the Earth and information products.
Before his corporate career, Harris served in senior national leadership positions, including assistant secretary of the Air Force for Space, director of the National Reconnaissance Office, and associate executive director of the Intelligence Community Management Staff. In these roles, he provided direct support to the Secretary of Defense and the Director of Central Intelligence.
In addition to his philanthropic support, Harris serves as chair-elect of RIT's Board of Trustees, having been a member for more than a decade.
His engagement as an active member of the RIT community has helped to frame the university's strategic plan that leverages insights gained by working with students and faculty.
Previously, Harris received the College of Science Distinguished Alumni Award and the NRS Award.
"You recognize the value of experiences gained while at RIT that makes you an engaged citizen," said Harris. "Although the university is now very different than when I graduated in 1975, it has continued to equip graduates to be successful leaders and thinkers, demonstrating the impact that the comprehensive RIT experience delivers."