Jim Myers named associate provost of international education and global programs
Longtime director of the Center for Multidisciplinary Studies selected to guide international initiatives, expand study abroad and faculty exchanges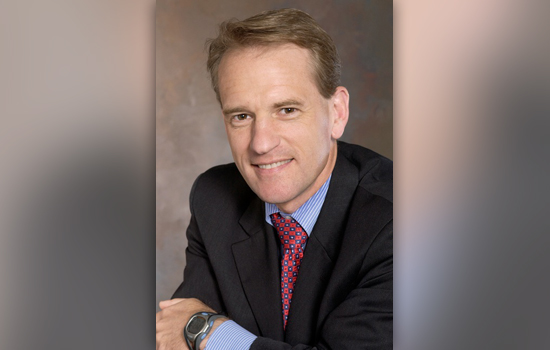 Jim Myers, director of RIT's Center for Multidisciplinary Studies, has been named associate provost of international education and global programs, effective Sept. 1.
RIT Provost Jeremy Haefner made the announcement on Tuesday, citing Myers' expertise in collaborative leadership. In the position, Haefner says, Myers will work with various campus units active in international education to expand study-abroad and faculty-exchange opportunities.
"I'm thrilled that Jim will be the new associate provost, which will fill a very needed gap in our leadership in support of international education," Haefner says. "Both Jim and I are looking forward to working with the community to build a supportive and transparent environment that will advance our strategic goals for international education."
Myers has been involved in RIT global initiatives since serving, from 1999 to 2001, as the university's first associate dean for the American College of Management and Technology in Dubrovnik, Croatia. Since becoming director of the Center for Multidisciplinary Studies in 2001, he has led or supported RIT global initiatives, including international corporate outreach and academic programs, in Southeastern Europe, Dubai and the Caribbean. Myers was instrumental in the establishment of RIT's American University in Kosovo in 2003.
At a March 16 open forum at RIT, Myers gave his working definition of a globally inclusive university: "A community of people defined not by their location but by a unifying set of globally oriented values and a shared commitment to creating a culture of global inclusiveness and accessibility."
Myers leads the RIT/American University in Kosovo Center for Energy and Natural Resource Development, which is funded by the U.S. Agency for International Development, and he has been a consultant to the World Bank's Western Balkans Energy Efficiency Assessment team and the associate executive director for Haiti Outreach Pwoje Espwa, a nonprofit health-care organization in Borgne, Haiti. He has received more than $13 million in grants, contracts and foundation awards.
An RIT alumnus, Myers earned a bachelor's degree in food systems management and a master's in packaging science, both from RIT, and a Ph.D. in natural resource economics from Michigan State University. Early in his career, Myers was an executive chef, managed restaurant and catering operations and was an assistant professor of hotel, restaurant and institutional management at the University of Delaware. He has taught at RIT since 1988.
"There is a genuine campuswide excitement about expanding the many facets of RIT's international education programming and global presence," Myers says. "I look forward to working with the campus community to develop new, exciting, rewarding and inclusive international education and professional development opportunities for our students, faculty and staff."
Myers will remain director of the Center for Multidisciplinary Studies until Aug. 31.