John Frye '10, detector engineer, and Michael Every '14, optical engineer, Ball Aerospace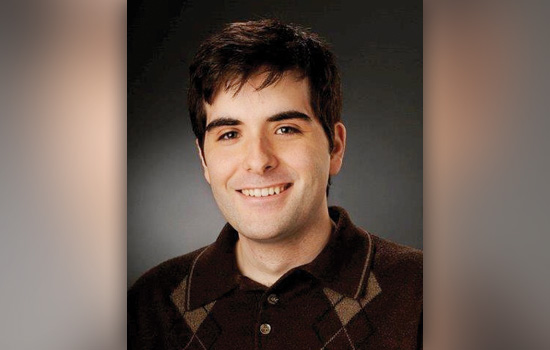 John Frye '10 (computer engineering) and Michael Every '14 (physics) didn't know each other at RIT, but they followed similar paths to Ball Aerospace & Technologies Corp. in Boulder, Colo.
Frye had always pictured himself working for a company like Intel making microprocessors after graduation until he snagged a co-op in 2009 in RIT's Center for Detectors, a research lab established by Don Figer within the College of Science.
Every thought he would specialize in astronomy until he worked in the Center for Detectors from 2012 to 2014. He is now an optical engineer at Ball.
Frye started as a detector engineer at Ball in 2011 after staying on at the Center for Detectors after graduation. The company, which built science instruments aboard the Hubble Space Telescope and the Operational Land Imager on the Earth-observing satellite mission Landsat 8, specializes in space-based instruments and sensors. Frye works on national defense-related projects and research and development. Every works on testing camera systems for satellites, including the Ozone Mapping and Profiler Suite.
Both said the work they did in the Center for Detectors prepared them well for their positions, particularly being exposed to a wide variety of engineering disciplines. "The hands-on experience that the Center for Detectors gave me was invaluable," Every said.
"They were very impressed with the amount of pre-learned skill I had coming out of RIT," Frye said. "RIT does a very good job of preparing students to contribute from day one."