Karthik Namasivayam to head hospitality program
Dean at Ecole Hoteliere de Lausanne will take up new role at RIT this summer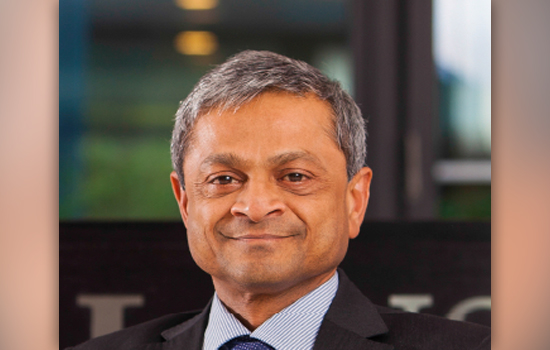 Karthik Namasivayam will join RIT's College of Applied Science and Technology (CAST) as department chair of its hospitality and tourism management program. He will assume his new role on Aug. 10.
Bringing more than 38 years of teaching and industry experience to RIT, Namasivayam is associate dean for undergraduate programs at the Ecole Hoteliere de Lausanne, Switzerland, managing undergraduate affairs and teaching several courses in the university's undergraduate hospitality, and executive MBA programs.
Namasivayam taught at Penn State University from 2001 to 2011 and was in charge of international programs at the university for three of those years. Prior to academia, he was chief operating officer for the Velan Hotel Group in India and held a variety of management positions in hospitality organizations in Europe, Asia and the U.S. He received his doctoral degree in organizational behavior from Cornell University's School of Hotel Administration. He replaces Carol Whitlock, a professor of hospitality and tourism management, who has served as the chair of the department since 2010.
When CAST restructured late that year, the college formed two schools, the School of International Hospitality and Service Innovation and the School of Engineering Technology. Whitlock, who joined the faculty in 1972, was instrumental in creating a variety of graduate and undergraduate courses in food product development, quality assurance and global standards of food. She developed and taught several online courses for RIT Croatia, one of the university's international campuses. Whitlock is also the 1986 recipient of RIT's prestigious Eisenhart Outstanding Teaching award.
"Dr. Whitlock's leadership provided stability of operations within the hospitality and tourism management department while it was undergoing numerous curriculum renovations," said Fred Walker, dean of CAST, where the hospitality program is based. "We are grateful to Carol for her wealth of knowledge, real-world experience, leadership and her dedication to our students. She embodies RIT's spirit of excellence."