June 22, 2022
by Deanna Spiotta
Kate Gleason College of Engineering honors alumni for achievement and leadership
Successful graduates are shaping the world's future and leading us toward what's next.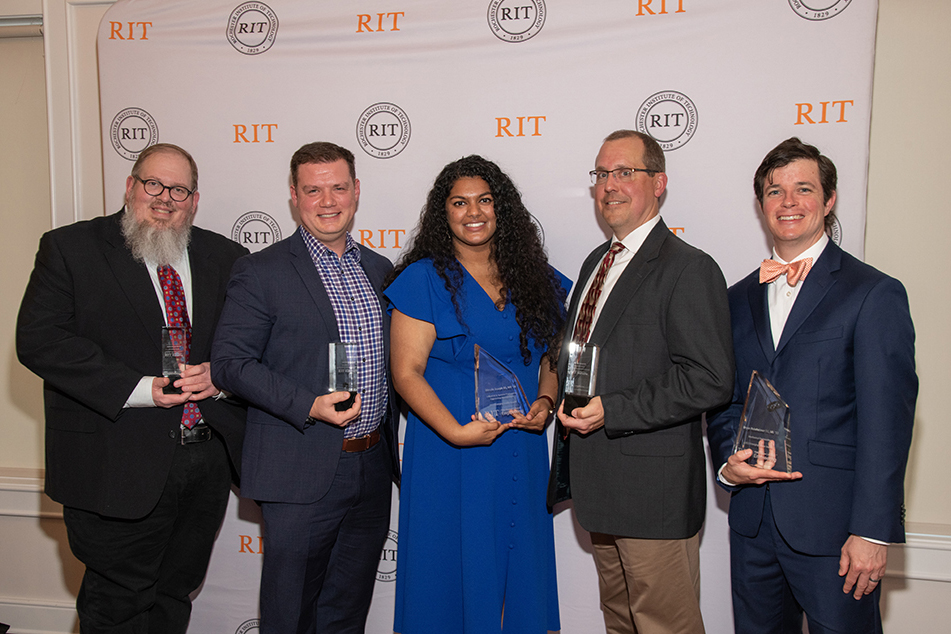 Twelve alumni from RIT's Kate Gleason College of Engineering were honored with alumni awards during a reception at the Joseph M. Lobozzo Alumni House last month. "Tonight's awardees are from points across the U.S. and since its inception, the [Kate Gleason College of Engineering] awards have recognized alumni whose professional success, personal achievement, and community leadership has brought recognition and honor to the college of engineering," said Doreen Edwards, dean for the college, as she addressed guests. "I'm consistently impressed by the creativity, innovation, and leadership our alumni demonstrate in their fields and I'm grateful for their ongoing engagement and support of the college."
The Emerging Leader Award recognizes recent alumni who have graduated within the past 10 years and have distinguished themselves by living out the college's mission. The Emerging Leaders of 2022 are August Allen '16, Dimple Joseph '18, Andrea Mazzocchi '16, Kursten O'Neill '11, Bryan Reinheimer '11, Rui Zhou '12.
The Departmental Academy Award recognizes individuals who personify the mission of the college as real-world problem solvers. Through outstanding achievements and civic, cultural, and charitable contributions, these individuals bring honor to the Kate Gleason College of Engineering, their respective department, RIT, and the over 16,000 alumni the college represents. The 2022 Departmental Academy Awardees are Alan Franz '91, Matt Hicks '08, Herbert Klumpe '88, Matt Kulp '95, Bhushan Mehendale '06.
Each awardee was presented their award by a department head or professor with whom they worked over the course of their time at RIT.  
This year's corporate awardee is TTM Technologies. TTM Technologies is a company based in Syracuse, New York that focuses on quick-turn and volume production of technologically advanced PCBs and backplanes, and the design and manufacture of high-frequency radio frequency and microwave components and assemblies. TTM Technologies has demonstrated a longstanding commitment to the employment of RIT students and alumni, and sponsor research and academic programs to foster innovation and student success.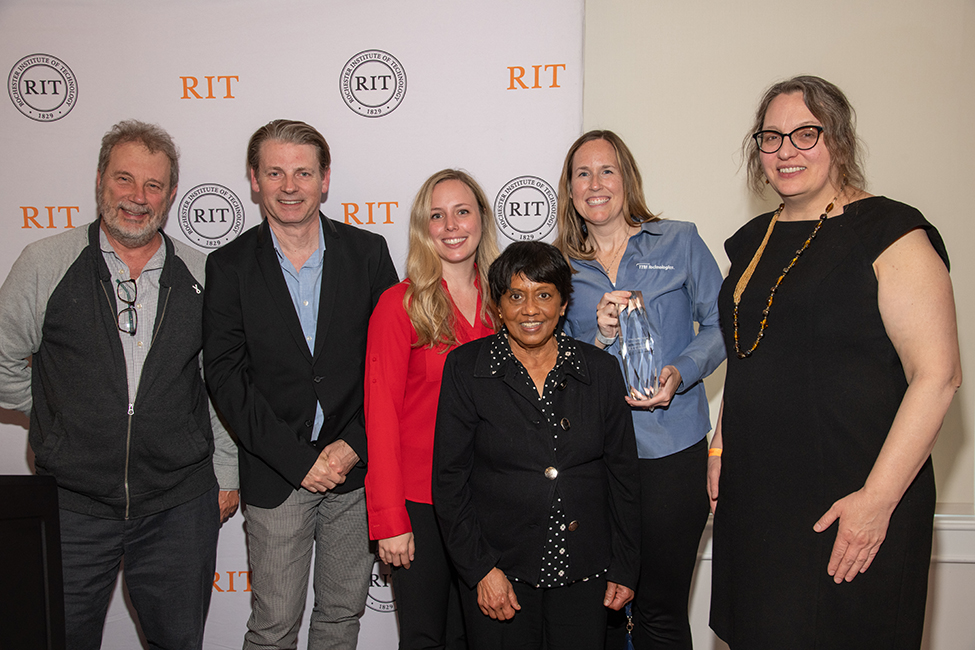 ​
​
Robert Spina '89 was honored with the college's highest honor, the 2022 Distinguished Alumni Award. Spina is Chief Information Officer at Bowhead Specialty and long-time member of the college's National Council, a valued advisory board to the dean. Bob is recognized for his exceptional record of professional achievement and his extraordinary service to the college.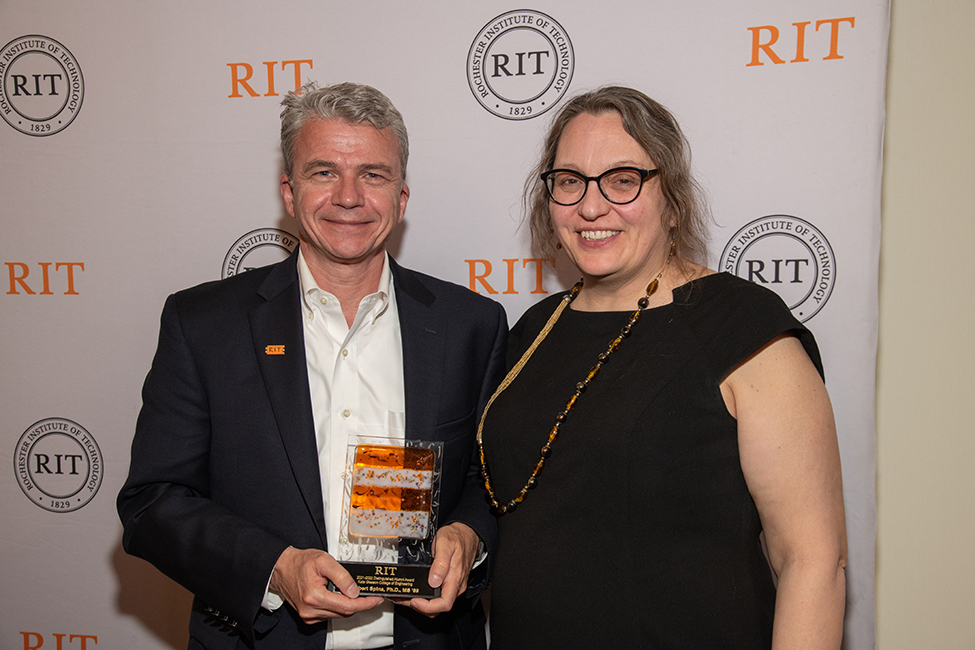 ​
​
Topics