Learn about career opportunities in cybersecurity
Panel of experts to discuss need for more professionals in cybersecurity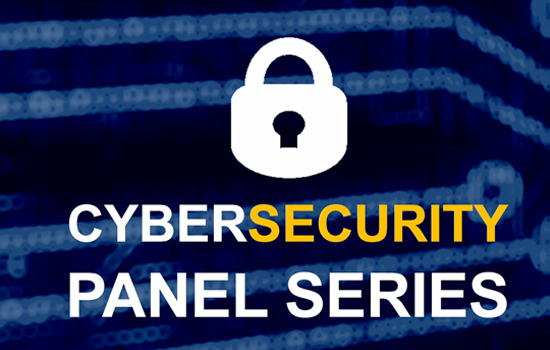 To meet a growing demand for cybersecurity professionals, Rochester Institute of Technology and local lawmakers are co-hosting a panel discussion for those considering a career in computing security.
The Career Opportunities in Cybersecurity panel is from 12:30 to 2 p.m. Thursday May 7 at the Golisano Hall auditorium on the RIT campus. The free discussion is part two of the Cybersecurity Panel Series, a set of talks to help educate people about the increasing threat of cyber theft, created by Assembly Majority Leader Joseph D. Morelle and County Legislator Justin F. Wilcox.
The conversation will engage current and prospective students who may be interested in pursing a career in cybersecurity. The talk aims to make them aware of the many educational opportunities and benefits available.
"Cybersecurity professionals are among the most sought-after employees in the tech sector, with demand far outpacing other IT jobs," said Morelle. "That is why I am pleased to partner with RIT in hosting this panel and showcasing their nationally-recognized computing security program to local students who are considering a career in cybersecurity."
Experts from industry, academia and government will share their observations and stories from the rapidly growing sector. The panelists, including several RIT alumni, are:
Kirk Striebich '89 (economics), supervisory special agent in the FBI Cyber Division
Peter Ryan Jr., fourth-year computing security student at RIT
Chaim Sanders '12, '13, '14 (networking and systems administration, information assurance, computing security and information assurance), security researcher at Trustwave Spiderlabs
Bruce Jones, vice president and chief information security officer of the Lifetime Healthcare Companies
Kirstie Failey, fourth-year information security and forensics major at RIT
Eric J. Meyers '88 (computer science), information technology director, cyber security, at Corning Inc.
Jeanne Casares, chief information officer of Information Technology Services at RIT, will moderate the event.
"The demand for cybersecurity professionals is currently greater than the supply, and by 2019, more than 600,000 jobs could go unfilled," said Bo Yuan, associate professor and chair of RIT's Department of Computing Security. "RIT and New York state are very interested in helping to fill this crucial gap."
After the panel, visitors can join in the celebration for RIT's Collegiate Cyber Defense Competition team. In 2015, the team won its fifth regional championship in a row and placed third at the national competition.
The recognition event is from 1:30 to 1:50 p.m. in the Golisano atrium. This will be followed by a reception in Student Innovation Hall from 2 to 3 p.m.
FOr more information and to register for the event, go to alumni.rit.edu.