Logie Baird, Carruthers inducted into RIT's Imaging Hall of Fame
Chester F. Carlson Center for Imaging Science names new inductees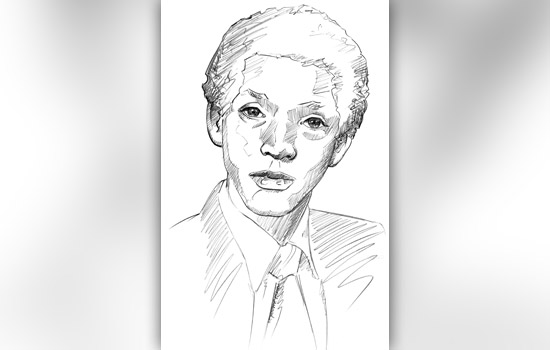 Martin Jamison Design/Illustration
Rochester Institute of Technology's Chester F. Carlson Center for Imaging Science held its annual Imaging Hall of Fame induction ceremony Dec. 15 to honor visionaries from the past and the present.
New inductees to the Imaging Hall of Fame include John Logie Baird (1888–1946), a Scottish engineer and inventor with a prominent place in the history of television. He developed the first practical electromechanical television system, which was demonstrated publicly at a department store in London in 1925. Also inducted were George Carruthers, an American engineer and scientist who gained international recognition for the development of ultraviolet imaging systems; Hermann Ludwig Ferdinand von Helmholtz (1821–1894), a German physicist who invented the ophthalmoscope for peering inside the eye and who advanced the concept of trichromatic color vision; and Jonas Ferdinand Gabriel Lippmann (1845–1921), a Franco-Luxembourgish physicist and Nobel laureate who was a pioneer in color photography and 3-D displays in the early 20th century.
The Hall of Fame celebrates individuals for their development of foundational theories of imaging, demonstration of key imaging technologies or systems, novel applications of imaging devices, or leadership in the imaging industry.
This year's group of inductees joins 25 individuals who have been named to the Hall of Fame since 2006. Members include imaging pioneers such as Galileo Galilei, Marie Curie, Chester Carlson and the recipients of the 2009 Nobel Prize in Physics, George Smith and Willard Boyle.
For more information, go to www.cis.rit.edu/?q=ImagingHallOfFame.
##