Lost ring found 39 years later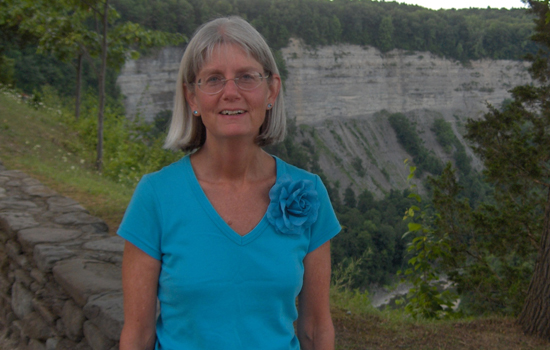 Joan Murphy '71 (biology) spent months saving to buy a class ring.
"I was on a very tight budget and initially I didn't think I would purchase a ring," Murphy says. "But I didn't get a high school ring and I wanted to have this symbol of my education."
So that spring before she graduated, she bought one and wore it nonstop — for one week. She lost the ring while swimming on campus.
Bob Lowe found the ring (he doesn't remember where) and put it in a little box intending to get it back to its owner. He had forgotten all about the ring until he found it recently while cleaning out his drawers.
This time, Lowe says, he was determined to find the owner. He contacted Rita Micciche, program assistant in alumni relations. The ring had the initials JMB and belonged to a 1971 graduate.
Micciche was able to find Murphy, now living in Maine.
"It seemed like a little miracle," says Murphy. "I am so delighted to have it back. I wear it every day."
After graduating from RIT, Murphy worked at Rochester General Hospital, Genesee Hospital and Eastman Kodak Co. before she decided to change careers. She went back to school and got her master's degree in counseling from the University of Southern Maine and now works as a psychotherapist.
Lowe attended RIT from 1970 to 1971 before he transferred to Morrisville State College and got a degree in plastics. He lives in Fayetteville, Ga., and works for Incoe, a plastics company. Micciche sent a prepaid envelope to Lowe so he could send the ring to Murphy.
"I wish at the time I had found the ring I had put it in lost and found," Lowe says. "I guess I didn't think of it at that time. I'm glad she got it back now. Better late than never."
Murphy says the ring is very special.
"I am very appreciative that people took time out of their busy days to find me," she says. "This is quite a story 39 years later."
Topics