Making an impact in Rwanda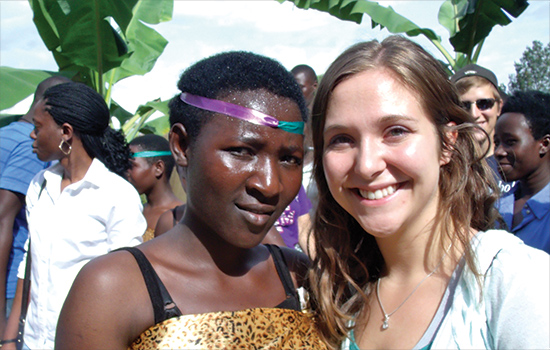 Supplied photo
Incubators are rare in Rwanda, and people with the skills to fix those that hospitals and clinics in the country do have are 
also rare. But second-year biomedical 
engineering student Lindsay Demblowski was in the right place at the right time—with the right training to contribute to repairing that vital equipment.

Demblowski volunteered this summer in Rwanda with the nonprofit Engineering World Health organization as part of a team training students and technicians 
to repair medical equipment such as 
incubators, syringe pumps, oxygen 
concentrators and endoscopes, as well 
as teaching doctors and nurses how to use the equipment properly, creating 
an efficient work environment for 
technicians and keeping an inventory of hospital equipment. 

"Most of the time medical equipment will get donated to hospitals that either is broken, doesn't have all of the necessary parts, or is too complicated to understand," says Demblowski. 

She kept a travel blog that reflected a cultural experience second-to-none as well as her commitment to getting skills that can make a difference. 

"This experience is much more to me than fixing medical equipment. Rwanda is the most amazing place I have ever been. 
In a place where past history defines Rwandans in the eyes of all foreigners, 
you would never know a major genocide happened here only 20 years ago, except, of course, for all of the memorials around the country. The Rwandans live in total peace and such simple, beautiful lives," she says. "I hope to eventually pursue tissue engineering, and hopefully make it possible to do organ transplants in every country around the world."