Master of Architecture program receives accreditation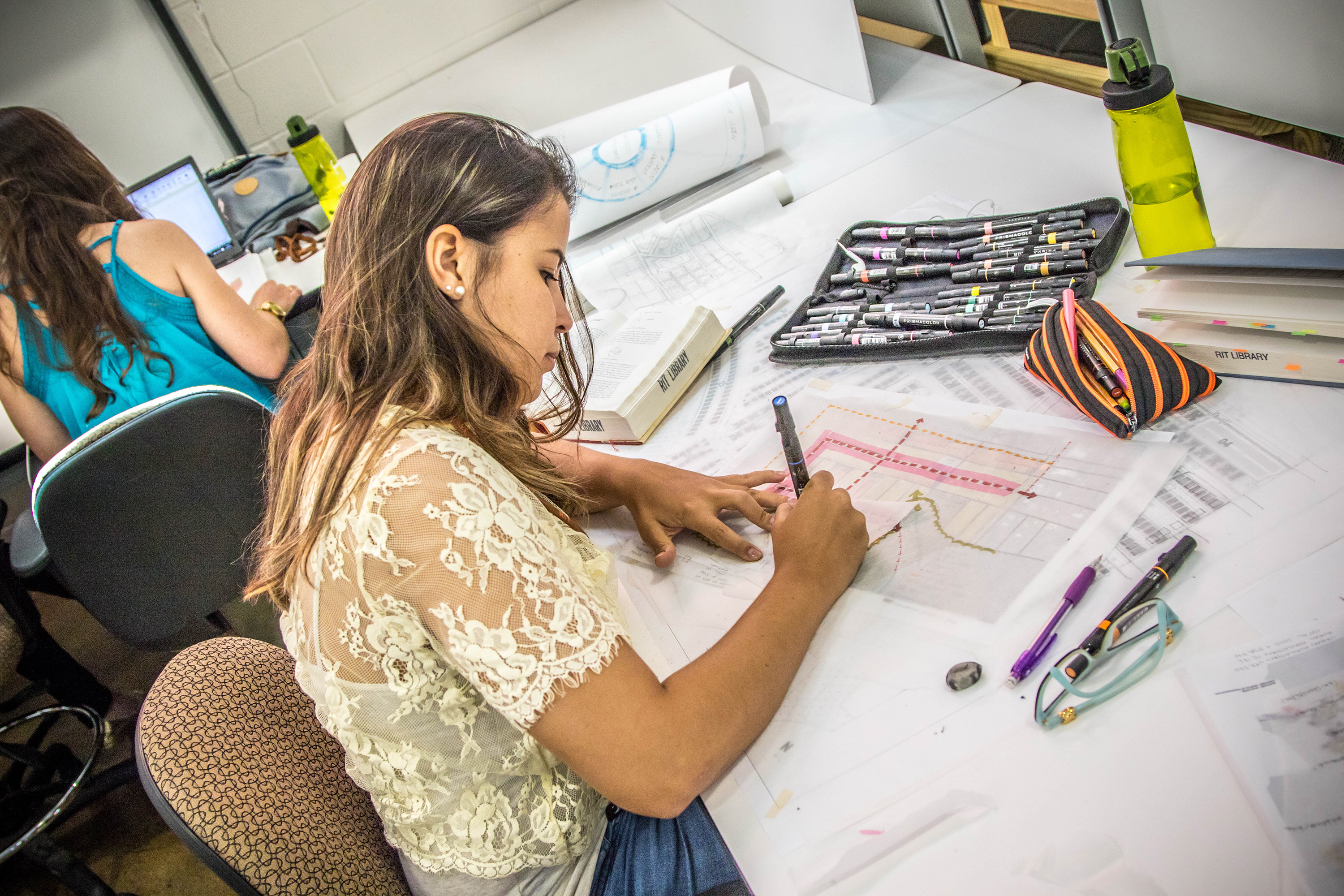 The Master of Architecture program at Rochester Institute of Technology's Golisano Institute for Sustainability has received official accreditation by the National Architectural Accreditation Board (NAAB).
Launched in 2011, the program was uniquely created to fuse architecture and sustainability, equipping graduates with necessary tools that allow future leaders to address technology, building performance, site, climate, social issues, and urbanism, with sustainability and resiliency in mind. Projects are complemented by laboratory investigation, shop work, field study, lecture, and seminar courses, and students complete a global study abroad experience that allows them to study significant historical and contemporary architectural designs in different countries.
"This is a major milestone for the Department and GIS that would not have been possible without the effort and involvement of many – including faculty, staff, students, and allied supporters," says Dennis A. Andrejko, FAIA, Head of the Department of Architecture in GIS. "I am confident that many future leaders of the design profession will emerge from our program, taking advantage of their academic experiences to make substantial contributions toward a sustainable future."
Topics