December 1, 2020
by Avery Howe
Mastering Customer Experience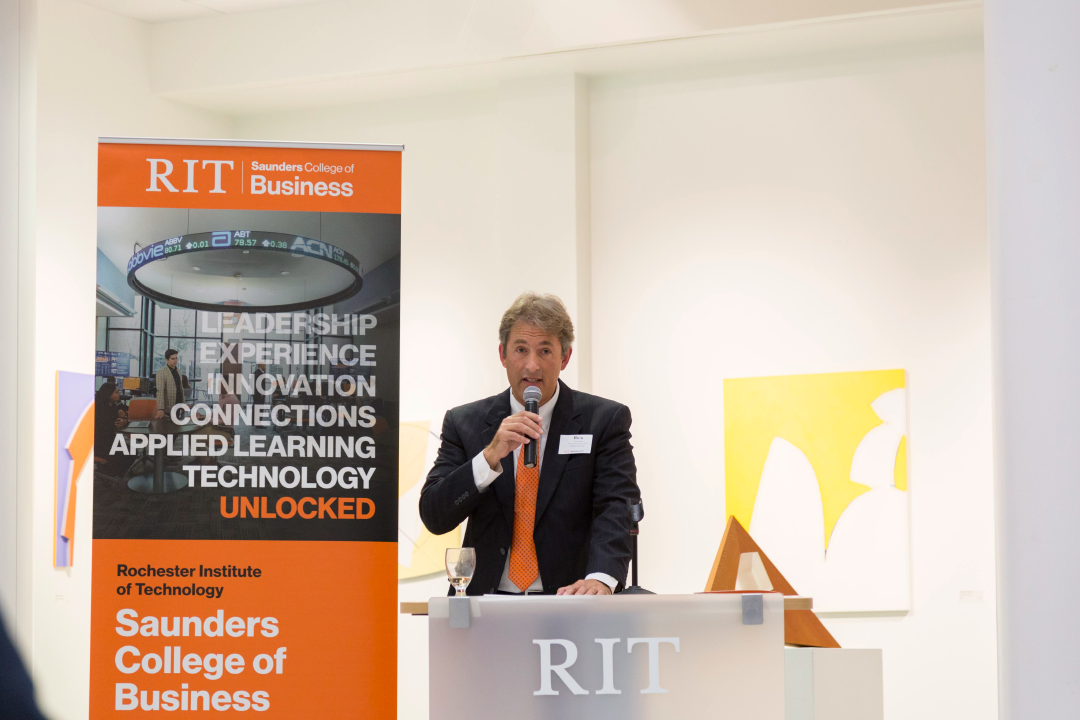 Graduates from Saunders College of Business hospitality and tourism management (HTM) master of science program are professional "guestologists," mastering customer experience and the market behind it. With access to cutting-edge technology and state-of-the-art facilities, students learn how to work with hospitality and tourism data to create industry models, theories, and strategies critical to addressing current and emerging issues. Simultaneously, the availability of business classes enable hospitality and tourism students to develop strengths in marketing, human resources, entrepreneurship, business analytics, and finance, making them innovative competitors in the field. For those interested in creating luxury customer experiences and services as well as becoming a hospitality executive, HTM is the route to take.
Applicable skills are a significant benefit of a Saunders education. The curriculum is industry-relevant and influenced by the Hospitality and Tourism Management Advisory Board, a group of experts that provide insight into what employers are looking for. The board additionally offers mentorship, networking opportunities, capstone projects, co-ops, and career options. Professors are active in their field, bringing experience into the classroom in real-time. Faculty additionally have regional, domestic, and global connections. These connections make for memorable experiences working on real-world projects.
Students within the HTM program can work with the 21 dining locations on Rochester's campus, use the IHSI Food Production Lab and HTM Product Development Lab, and work with the RIT Inn & Conference Center and newly acquired Radisson hotel.
Student clubs such as Hospitality Financial Technology Professionals (HFTP) and American Hotel and Lodging Association (AHLA) RIT Student Chapters create peer connections that serve as a lifelong resource through professional and educational opportunities. Through professional organizations like HFTP and AHLA, students can attend high-tech research conferences and international hotel shows in places like New York City. Additionally, through capstone projects, students work first-hand with local companies.
Saunders is dedicated to helping its graduate students find employment. Cooperative education and career placement programs ensure that Saunders students become active in their chosen field and get paid to do so. The Saunders co-op office places more than 4,500 students in over 6,200 co-op positions a year, providing real-world experience before graduation. Partnerships with employers additionally reflect Saunders' outcome rate of 94%. Your Team is a group of dedicated advisors that can help with career placement, application questions, financial aid, and program and course goals. As one of the oldest HTM programs, graduates become part of a group of more than 25,000 Saunders alumni.
Our students and alumni have worked with and reached prominent leadership positions at:
"I greatly valued my experience at RIT; it was the right balance of academic, hands-on learning through co-ops in the industry and extracurricular activities. The academic training offers a mix of business, technology, leadership, and most importantly a community dedicated to lifelong learning from a wide array of disciplines."
Clay Westbrook
Business Development and Franchise Director, American Flatbread Company
Randolph, Vermont
BS '00 (hospitality and tourism management), MS '07 (service leadership and innovation)
Saunders College of Business at Rochester Institute of Technology
Saunders is recognized by Eduniversal as the #25 Best Masters in Hospitality Management worldwide. The program is recognized by Forbes, Travel Weekly, Nation's Restaurant News, and Corporate Travel magazines. Saunders is ranked #93 by Bloomberg Businessweek for 2020's Best U.S. Business Schools and #97 by Poets & Quants, 2019-2020 Top 100 Business Schools. The Princeton Review additionally includes Saunders in its "Best Business Schools" and "Best Business Schools (Northeast)" lists.
With the resources of a leading technical university and a business school's insight, Saunders students have transferrable skills to succeed in any industry. With the dynamic network of more than 25,000 Saunders College alumni and 130,000 RIT alumni, students make a global impact! Check out financial aid and scholarship options and apply today!
Topics