Math professor wins distinguished teaching award
Mathematical Association of America Seaway Section recognizes Hossein Shahmohamad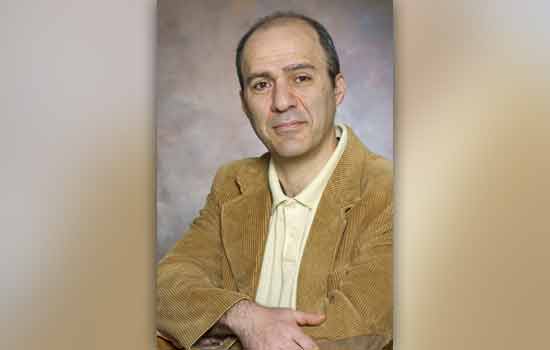 A. Sue Weisler
Rochester Institute of Technology professor Hossein Shahmohamad has been recognized by the Mathematics Association of America Seaway Section for his excellence in teaching mathematics at the post-secondary level.
Shahmohamad, professor in the RIT School of Mathematical Sciences, won the 2013 Clarence F. Stephens Distinguished Teaching Award at the spring meeting of the section. He received a certificate and an invitation to speak.
The award makes Shahmohamad the regional nominee for the national association's Deborah and Franklin Tepper Haimo Awards for Distinguished College or University Teaching of Mathematics. The national awardees are recognized at the annual January meeting with a certificate and $1,000.
"Considering the size of the SEAWAY Section and the universities that it includes, it is truly humbling to be selected for this award," said Shahmohamad, a past chair of the MAA Seaway Section. "I know of so many deserving faculty members at RIT and others universities in the section who should be recognized for their dedication and excellence to teaching. What we all have in common is a strong commitment to our students' success and future."
Shahmohamad is a 2008–2009 recipient of the RIT Richard and Virginia Eisenhart Award for Excellence in Teaching.