Maya Angelou at RIT March 25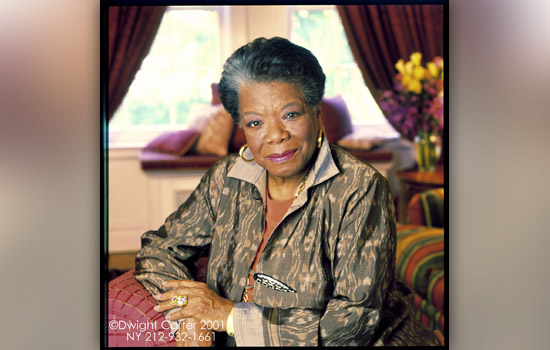 Dwight Carter, 2001
Maya Angelou, poet, artist, educator 
and advocate, has been setting words 
to paper and infusing them with meaning and dignity for many years.

She will return to RIT for "An Evening With Maya Angelou" as part of RIT's 
recognition of Women's History Month. She will give a keynote address at 
4:30 p.m. on Monday, March 25, in 
RIT's Gordon Field House and Activities Center. The event is free and open to the general public. Registration is required.

Since her last visit to RIT 16 years ago, Angelou has published numerous books 
of autobiographical works, written and 
produced plays, won three Grammy 
awards and presented poetry for presidents.

In February 2011, she was awarded the Presidential Medal of Freedom, the nation's highest civilian honor, by President Barack Obama. It is given to individuals who have 
made significant contributions "to the 
security or national interests of the 
United States, to world peace, or to 
cultural or other significant public 
or private endeavors." 

Angelou's contributions to the national conversation about civil rights, advocacy for women and educational opportunities make her an ideal spokeswoman for Women's History Month. Its theme this year is Women's Education, Women's Empowerment. Her story of courage, 
and her experiences in the arts, academia and within the civil rights movement, 
have served as inspiration to women 
and men around the world.

Register for the event online: www.rit.edu/diversity/womens-month-celebration-rit. Already, more than 2,000 guests have registered for the presentation. 

"An Evening With Maya Angelou" 
is sponsored by RIT's Office for Diversity and Inclusion, the E. Philip Saunders College of Business, the College of Liberal Arts, the Center for Campus Life and the College of Imaging Arts and Sciences.