Momentum grows for new hockey arena on campus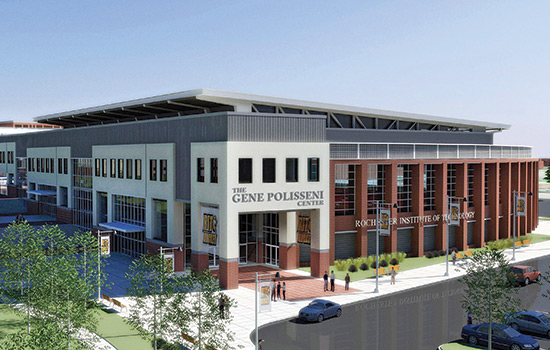 After reading the Spring 2012 RIT: The University Magazine and learning more about the new Gene Polisseni Center, I am inclined to reach out to other alums and RIT hockey supporters to make a contribution to this fantastic new facility. I played hockey for RIT from 1970-1974 while the team was transitioning from club status in the Finger Lakes Collegiate Hockey League on the way to Division III status.
At RIT, hockey was more than a game. It was a way of life and a means for students and other supporters to come together for a common cause and have a lot of fun in the process. I'm glad to see that "The Corner Crew" is getting recognition in the new arena and donations for seat naming is a great idea. I have pledged $1,000 for a seat and hope that many more alumni will do the same.
John (Garry) Gaston III '74, '81 (photography, printing technology)