Mustafa Abushagur takes part in TED Global 2013
RIT engineering professor Mustafa Abushagur discusses 'Forces of Change' in his homeland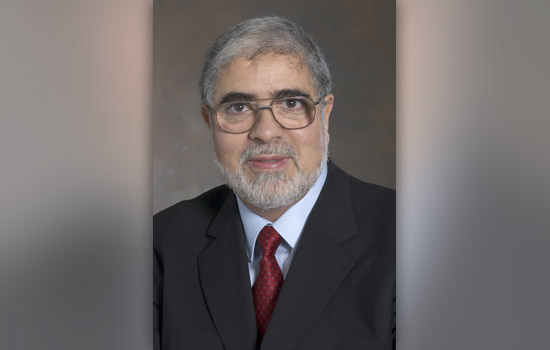 How do you lead a country recovering from 40 years of a brutal dictatorship? Mustafa Abushagur, former prime minister of Libya and professor of electrical engineering at RIT, will address that question as part of TEDGlobal 2013. The annual conference series highlighting people from around the world and their life-changing ideas will feature Abushagur as he discusses the challenges of building new government and civic institutions in Libya.
Abushagur's talk takes place in Edinburgh, Scotland, in the afternoon on Thursday, June 13. His presentation will be available at a later date through the organization's site, TED Talks, which features the best current and past presentations.
In 2011, Abushagur became deputy prime minister of his homeland, a country he had not lived in for more than 30 years. Muammar Gaddafi's regime had been overthrown, and the General National Congress was established to replace the government. A year later, Abushagur was elected by the congress to serve as prime minister; however after a short period he was dismissed from this service. He remains active in the country's politics and its continued growth toward stability and change. Prior to returning to Libya, Abushagur was the founding president of RIT Dubai and is currently on extended leave from RIT and its Kate Gleason College of Engineering where he taught in the electrical and microsystems engineering programs.
Abushagur will be part of a session titled "Forces of Change" and will be joined by technologist Eric Hersman; economists Dambisa Moyo and Charles Robertson; technology writer Toby Shapshak; Joseph Kim, a North Korean refugee; and the funk band Just a Band.
World-renowned scientists, artists, business leaders and innovators such as Abushagur are invited to provide inspirational and educational TED Talks, usually 18 minutes in length, and considered "the talk of their lives" according to the organization. First launched in 2007, more than 1,400 TED Talks are available online, released by the organization and Creative Commons.