National search to begin for RIT's 10th president
Presidential search process will involve input from an array of university constituent groups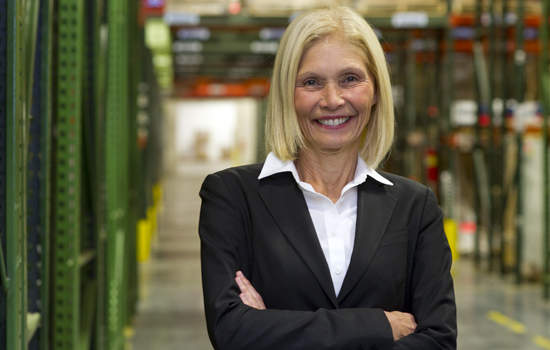 A. Sue Weisler
The search will soon be on for Rochester Institute of Technology's 10th president.
"Under Bill Destler's leadership, RIT is firmly positioned as a leading international university whose academic portfolio, research agenda and educational model are making an impact across the globe," said Board of Trustees Chair Christine Whitman. "The RIT presidency will be an extremely attractive position to attain in the world of higher education."
A Presidential Search Committee, led by Trustee and past Board Chair Brian Hall, will be formed with broad representation from across university constituencies. An executive search firm will be retained to guide the process and identify a strong pool of candidates. The search process will include receiving input from various constituent groups on the desired goals and leadership attributes for the next president. This includes seeking input from RIT alumni chapters across the nation.
"The process for selecting our next president will be open and transparent," said Hall, who received an MBA from RIT in 1978. "We will include all of the RIT governance groups. The Presidential Search Committee composition will include representation from faculty, staff, students, alumni, deans, vice presidents and trustees."
The Board of Trustees, with input from the RIT community, will ultimately select the new president in the spring of 2017. The new president will begin July 1, 2017, after President Destler's final day on June 30, 2017.
RIT leadership and its Trustees recently adopted a new strategic plan that will serve as a blueprint for the university through 2025. The plan, titled "Greatness Through Difference," will position RIT among the world's most innovative, agile and visionary universities, RIT leaders said.
For more information on the RIT Office of the President, go to www.rit.edu/president.