New scholarship for underrepresented students honors former RIT/NTID Diversity and Inclusion director
Stephanie Smith Albert passed away in 2018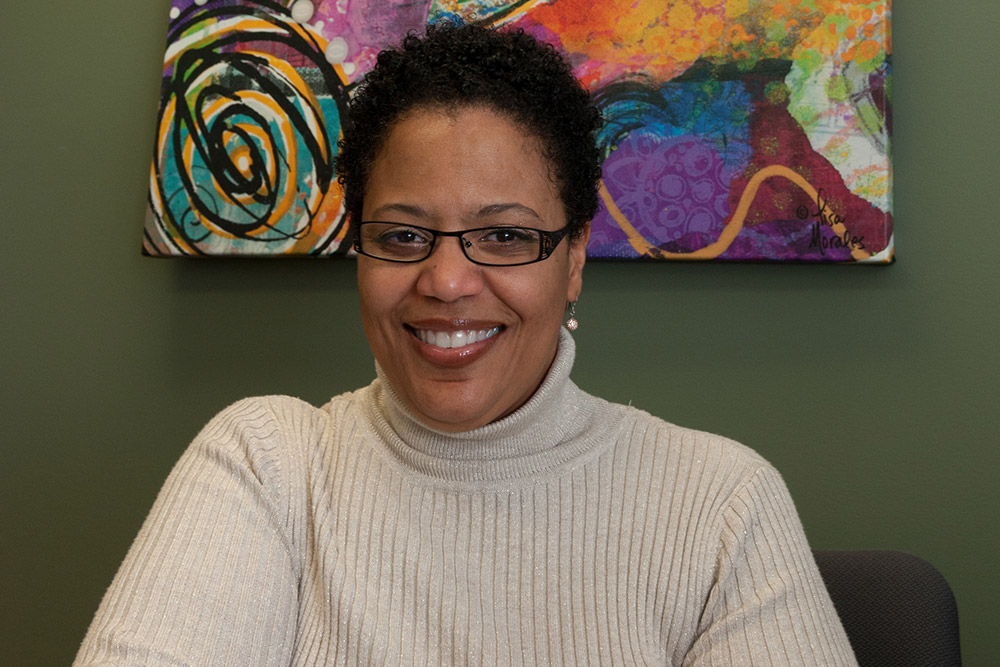 Friends and family of a beloved former staff member at Rochester Institute of Technology's National Technical Institute for the Deaf are honoring her memory with a new scholarship. The Stephanie Smith Albert Memorial Endowed Scholarship was created in memory of the college's first director of Diversity and Inclusion, who passed away in 2018.
An RIT/NTID graduate, Smith Albert left behind a lasting impact on the campus community through her work with deaf and hard-of-hearing students and colleagues. The scholarship was established to provide financial support to deaf and hard-of-hearing students enrolled at RIT/NTID. Selection for the scholarship is based on full-time undergraduate enrollment at RIT/NTID. Preference is given to students who have strong records of commitment to multiculturalism, inclusion, and/or gender equity, with demonstrated financial need as determined by the Office of Financial Aid and Scholarships.
 "I am very grateful to the many family, friends, and colleagues who have helped to honor Stephanie in this way," said Tim Albert, Stephanie's husband and director of NTID's Student Life Team. "Stephanie's sisters, Jeannette Travis, Jeannine Pippins, and Tanisha McLemore, recalled a favorite saying of Stephanie's that she turned into a hashtag: 'Unity strengthens my engagement for worldwide equality' (#USME4WE), and we all agree that this scholarship supports Stephanie's vision."
In establishing NTID's Office of Diversity and Inclusion, Smith Albert was a member of the NTID Administrative Council and was responsible for all NTID issues relating to diversity and inclusion, monitoring NTID's progress on university-wide and NTID-specific initiatives and goals, and identifying issues to bring to the NTID president and other NTID administrators, as well as to the RIT vice president and associate provost for Diversity and Inclusion.
Smith Albert had more than 10 years of professional experience in the educational field as a school counselor at the Georgia School for the Deaf in Cave Spring, Ga., St. Rita School for the Deaf in Cincinnati, and Pennsylvania School for the Deaf in Philadelphia. Before coming to RIT/NTID, she was the director of Student Life at Ohio School for the Deaf in Columbus, Ohio.
"This scholarship is a fitting tribute to Stephanie Smith Albert, who was a trailblazer in the important area of diversity and inclusion on our campus, and ensures her memory and good work lives on," said Gerry Buckley, NTID president and RIT vice president and dean.

The scholarship amount will fluctuate based on an individual student's need, as well as by funds available each year. Additional gifts to the scholarship are being accepted and more information about how to give is available.
Topics