NTID forms performing arts advisory committee
Led by alumnus Matthew Moore, group includes veteran actors and will provide support to NTID theater program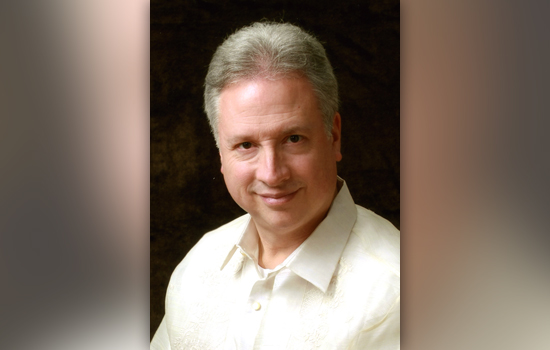 The performing arts program at Rochester Institute of Technology's National Technical Institute for the Deaf announced the launch of an advisory committee to strengthen, support and advise NTID's theater program. The committee will engage in community outreach, promote greater community involvement in theater, increase opportunities for student participation and promote American Sign Language theater.
The NTID Performing Arts Advisory Committee (NPAAC) is chaired by RIT/NTID alumnus Matthew Moore, president of MSM Productions Ltd. and publisher of DEAF LIFE Magazine, and includes veteran deaf actors Howie Seago of the Oregon Shakespeare Festival and Adrian Blue of Yale University's ASL Shakespeare Project. More committee appointments are expected.
The NPAAC's goals include revival of RIT/NTID's acclaimed Sunshine Too troupe, a traveling group of six students—three deaf, three hearing—that performed in schools throughout the country for more than 18 years. Other goals include establishing internship and co-op positions, funding an endowed chair for the performing arts, helping to choose each season's productions, promoting the development of original work by deaf playwrights, upgrading RIT/NTID's Panara Theatre, and establishing a summer theater program for deaf high school and college students to encompass performance, stagecraft, cinematic studies, multimedia, directing and theater management.
"NTID's performing arts program has enjoyed a long and storied history dating back to the beginnings of the college," said Gerry Buckley, NTID president and RIT vice president and dean. "We are thrilled to see the NPAAC developing, and to have Matthew, Howie and Adrian as its founding members."
During his student years, Moore was actively involved in theater, performing in several plays, staging original work and serving as house manager for Panara Theatre. Since graduating, he has produced the Second American Deaf Play Creators' Festival in 1998, and his company has co-sponsored two NTID productions, both of which featured his performances.
"I'm excited and enthusiastic about chairing the NPAAC," said Moore. "I want to make a difference, enhancing the quality of NTID's theater arts, and bringing in veteran deaf theater-arts professionals. It's an honor to do this. The performing arts program has had such a positive impact on so many students' lives, including mine, and I want to give back to it. I'm thrilled to continue my close association with the group of talented professionals and students."
Seago's television career includes appearances on Hunter, Star Trek: The Next Generation and The Equalizer as well as involvement in the children's show Rainbow's End. He has also produced plays using both hearing and deaf actors. Since 2009, Seago has been a company member with the Oregon Shakespeare Festival in Ashland, Ore., where he is the first deaf actor to perform in the festival's history.
Blue has been a theater actor, director and consultant for more than 40 years. He has performed with the National Theater of the Deaf and has been a consultant throughout the United States on American Sign Language interpretation in the theater, on film and in television. As part of Yale University's ASL Shakespeare Project, Blue was involved with translating Shakespeare's language, specifically that of Twelfth Night, into American Sign Language, with an emphasis on the history of gesture in visual representations of Shakespeare's plays.