Online programs score well in national rankings
'U.S. News & World Report' recognizes online graduate and bachelor's programs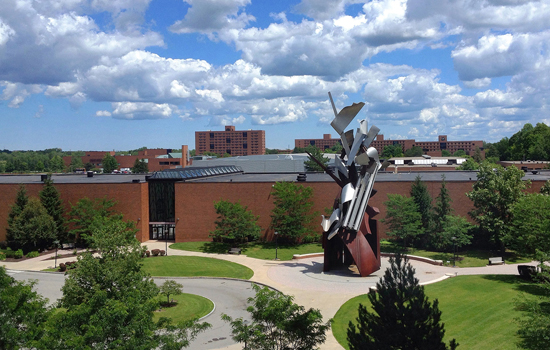 A. Sue Weisler
Rochester Institute of Technology has been recognized for having some of the best online programs in the nation.
The 2017 U.S. News & World Report Best Online Programs rankings, released today, had RIT on three of its lists. The university ranked:
33rd in the nation for "Best Online Graduate MBA programs," for the executive MBA program at Saunders College of Business
35th for "Best Online Graduate Engineering Programs," offered by the Kate Gleason College of Engineering
226th for "Best Online Bachelor's Programs"
"We are honored to be recognized again on a national level, at a time when a record number of students and faculty are engaging with online learning at RIT," said Jeremy Haefner, RIT provost and senior vice president for academic affairs. "In fact, the number of online-only students at RIT grew by 39 percent last year."
U.S. News chose factors that weigh how these programs are being delivered and their effectiveness at awarding affordable degrees in a reasonable amount of time.
The rankings are based on data collected from the nation's colleges and universities, which are then weighted by certain criteria, including student engagement, admissions selectivity, faculty credentials and training, peer reputation, and student services and technology. Altogether, 1,328 online degree programs are cataloged in the usnews.com searchable directory—69 more than the previous year. All programs are required to be more than a year old with at least 10 students enrolled.
While these rankings only pertain to full degree programs, RIT also offers a wide variety of online education opportunities designed around industry standards, employer demand and the perspectives of our global network through RIT Online. For more information, contact RIT Online or the Offices of Graduate & Part-time Enrollment Services.
The full U.S. News rankings are available online at http://www.usnews.com/online.