Optimax President Keynotes Annual Youth Workforce Innovations Conference
Area teens to participate in career-focused, technology and science workshops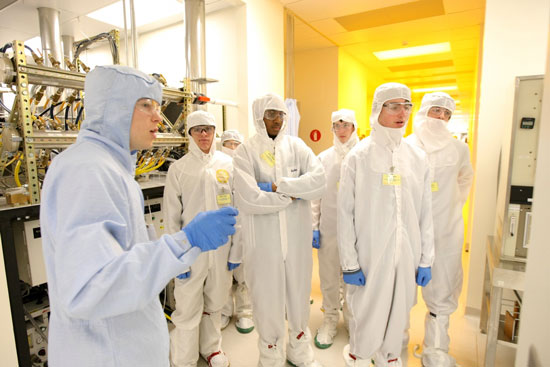 Ken Huth
Optics, alternative energy, biotechnology and the hospitality industries are just a few of the areas expected to grow in New York state. In an effort to introduce students to careers in these growth industries, the Monroe County School Business Partnership is hosting the 2010 Youth Workforce Innovations Conference, April 7 at Rochester Institute of Technology.
Opening the conference is Michael Mandina, co-founder and president of Optimax Systems Inc., a local company and one of the largest precision optics manufacturers in the U. S. He will share his experiences as a young entrepreneur and the experiences he had while building his business. Mandina's address begins at 8:45 a.m. in the Golisano College auditorium.
The conference targets sophomores and juniors from area high schools. More than 100 students are expected to attend the event and participate in hands on workshops about careers in alternative energy, biotechnology, the hospitality and service management industry, information technology and opportunities in nanotechnology and the optics and imaging science fields. All workshops will be lead by RIT professors.
"This is the fourth year of the conference and every year it evolves," says Jeff Dillon, coordinator, Monroe County School Business Partnership a service of Monroe #1 BOCES. "We're constantly improving it and creating ways to get the students engaged in the workshops and excited about these growing workforce fields."
The School Business Partnership serves 11 area school districts through Monroe #1 BOCES. For more information about the organization or the conference, contact Jeff Dillon at 585-383-2257 or jeff_dillon@boces.monroe.edu
##
WHAT: 2010 Youth Workforce Innovations Conference
WHEN: 8:15 a.m. – noon April 7
WHERE: Keynote address: Golisano College of Computing and Information Sciences auditorium