Physics student Elyse Rood poised for career doing problem-solving engineering for medical software
Rood developed a knack for coding and experimentation while working on her senior capstone project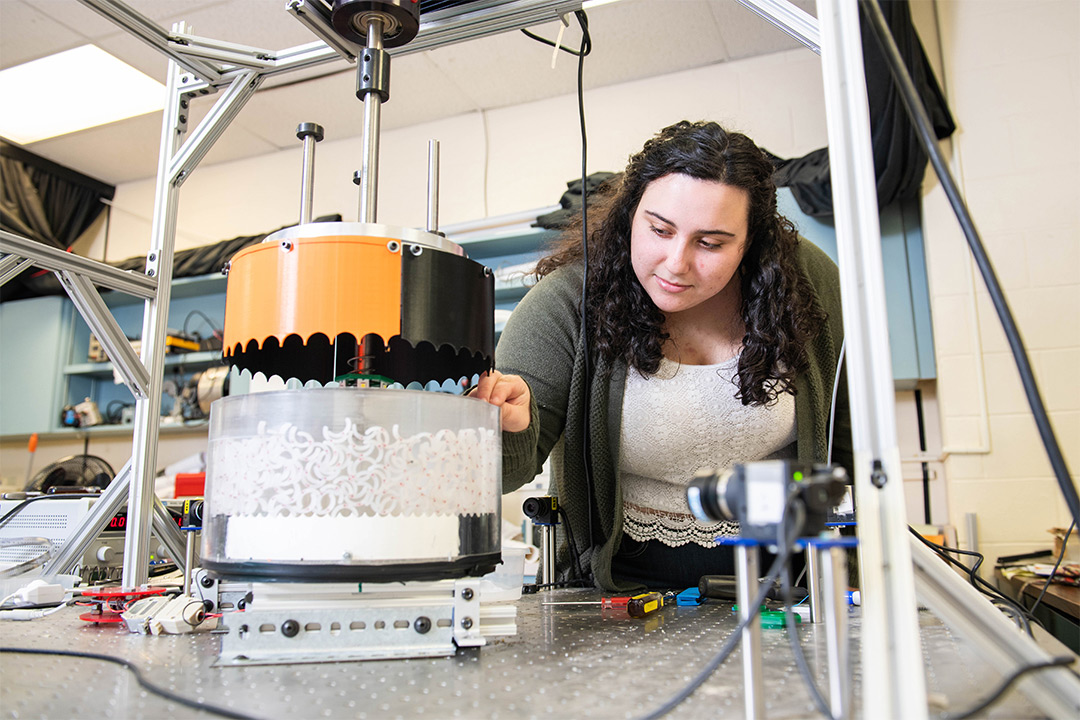 Gabrielle Plucknette-DeVito
Commencement weekend kicks off with Academic Convocation on May 10. Read more about the Class of 2019 at rit.edu/news/commencement-news.
Before Elyse Rood started working on her senior physics capstone project, she didn't envision herself working for a software company.
"I didn't know any code," the fourth-year physics student from Gurnee, Ill., said with a laugh. "It's surprising to me."
But after the commencement ceremony on May 10, she is moving to Madison, Wis., to start a career as a technical solutions engineer at a healthcare software company called Epic Systems. She'll be doing problem-solving engineering for software that doctors and other medical professionals use in hospitals.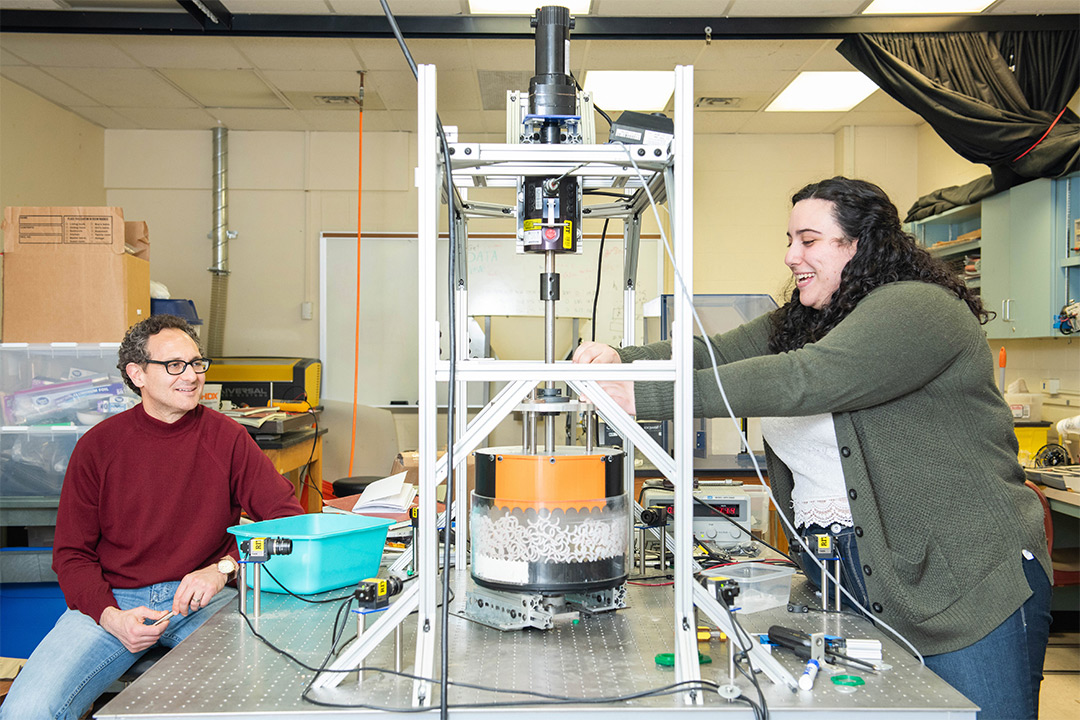 Gabrielle Plucknette-DeVito
She picked up her coding skills over the past year while working with Professor Scott Franklin on her senior capstone project that looked at how C-shaped particles interact and entangle, becoming jammed and resistant to force. The study was designed to tell us more about the fundamental properties of things like certain crystal liquids and sickle-cell blood cells. To conduct the experiment, she had to learn how to code. Franklin said that by the end, the code she wrote to do the analysis was easily at the graduate student level.
"That's why people look for physicists—they look for problem-solving and it occurs in lots of different domains," said Franklin. "It doesn't surprise me that she's going to be doing problem solving engineering for software for medical institutes. That's perfect for a physicist. She won't necessarily use the specific physics of her research, but the problem solving she did in this setting is exactly what we see physicists do."
Franklin has been guiding physics seniors for about 20 years on similar experiments looking at particles with different shapes. But Franklin noted that Rood helped take the study to a new level when she rebuilt the experimental system from the ground up over the summer. Rood said she has always had a knack for this type of experimentation.
"I've been good at physics since high school; it was always pretty intuitive to me," she said. "I have a very logically minded brain, so experimental and lab work come naturally to me."
Now she has a bright future ahead in a rewarding field applying her natural skills in experimentation and newfound skill in coding.
Topics