Plaque celebrates impact of large printmaking donation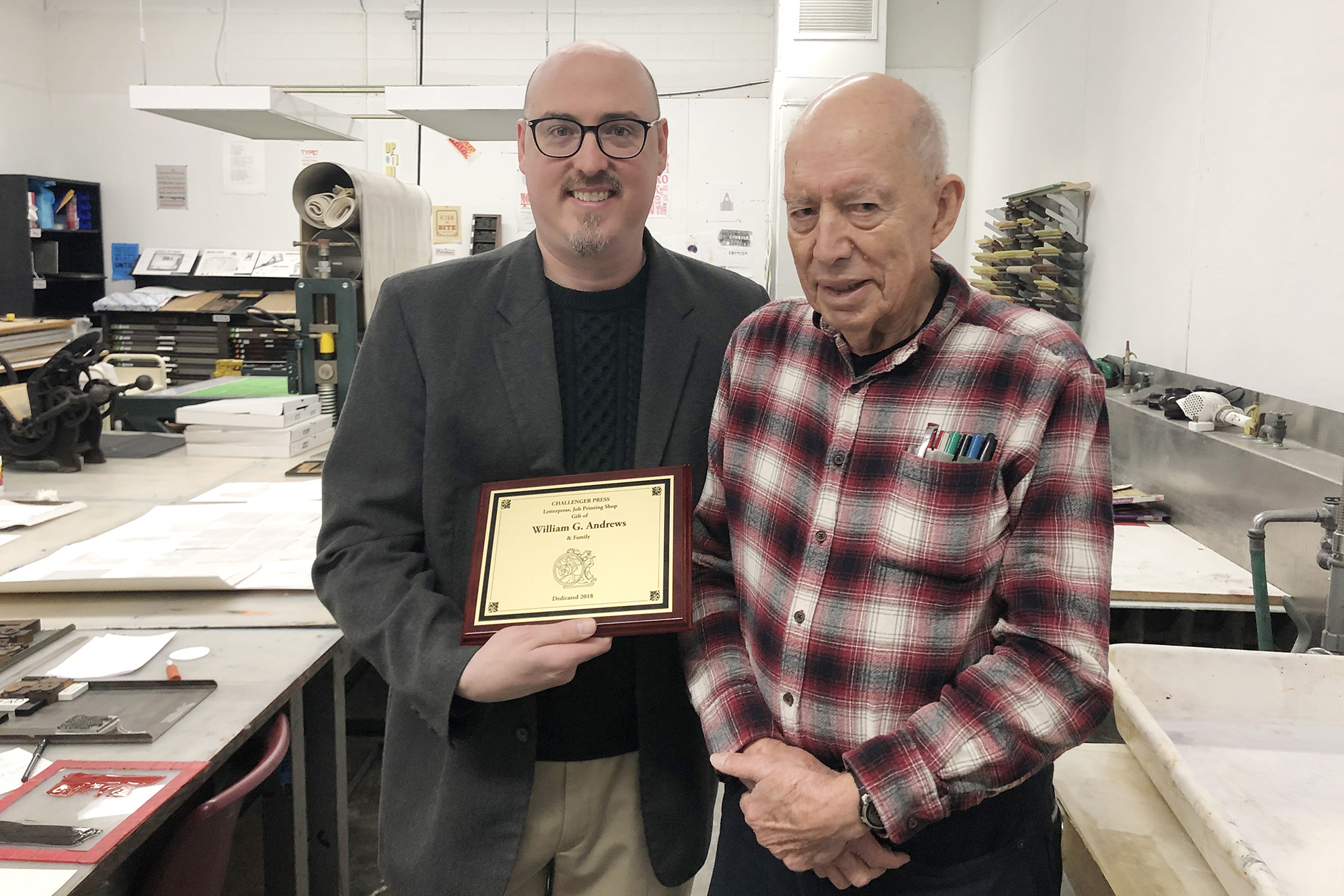 This fall semester, a group of students from multiple disciplines across Rochester Institute of Technology explored a classic printing technique as the university's first on-campus letterpress class since the 1990s. 
The implementation of the Letterpress Printmaking studio elective was made possible by Bill Andrews, who gifted his print shop to the Cary Graphic Arts Collection several years ago. The equipment given by Andrews includes presses, type and a composing stone, all of which have allowed students to develop skills — and a heightened interest in — letterpress printmaking. 
On Nov. 30, Andrews was invited to the College of Art and Design's printmaking studio for a thank-you ceremony during one of the class times.
"The art that the students have created this semester shows that Dr. Andrews' generous donation is already having an impact on RIT students and should continue to do so for generations to come," said Steven Galbraith, curator of the Cary Collection.
During his visit with the Letterpress Printmaking class, Andrews — who taught political science for 41 years at several universities, 29 of them at The College at Brockport — was shown a plaque prepared by the Cary Collection dedicating the donated equipment to him. Andrews also interacted with students, sharing stories about the newspaper he ran with a printing press he owned as a 14-year-old in Colorado and learning how his equipment is benefitting RIT students. 
In addition to Galbraith, Amelia Hugill-Fontanel, Cary Collection associate curator and Letterpress Printmaking instructor, and Eileen Feeney Bushnell, professor and studio arts undergraduate program co-director, were also on hand to introduce Andrews and reveal the plaque.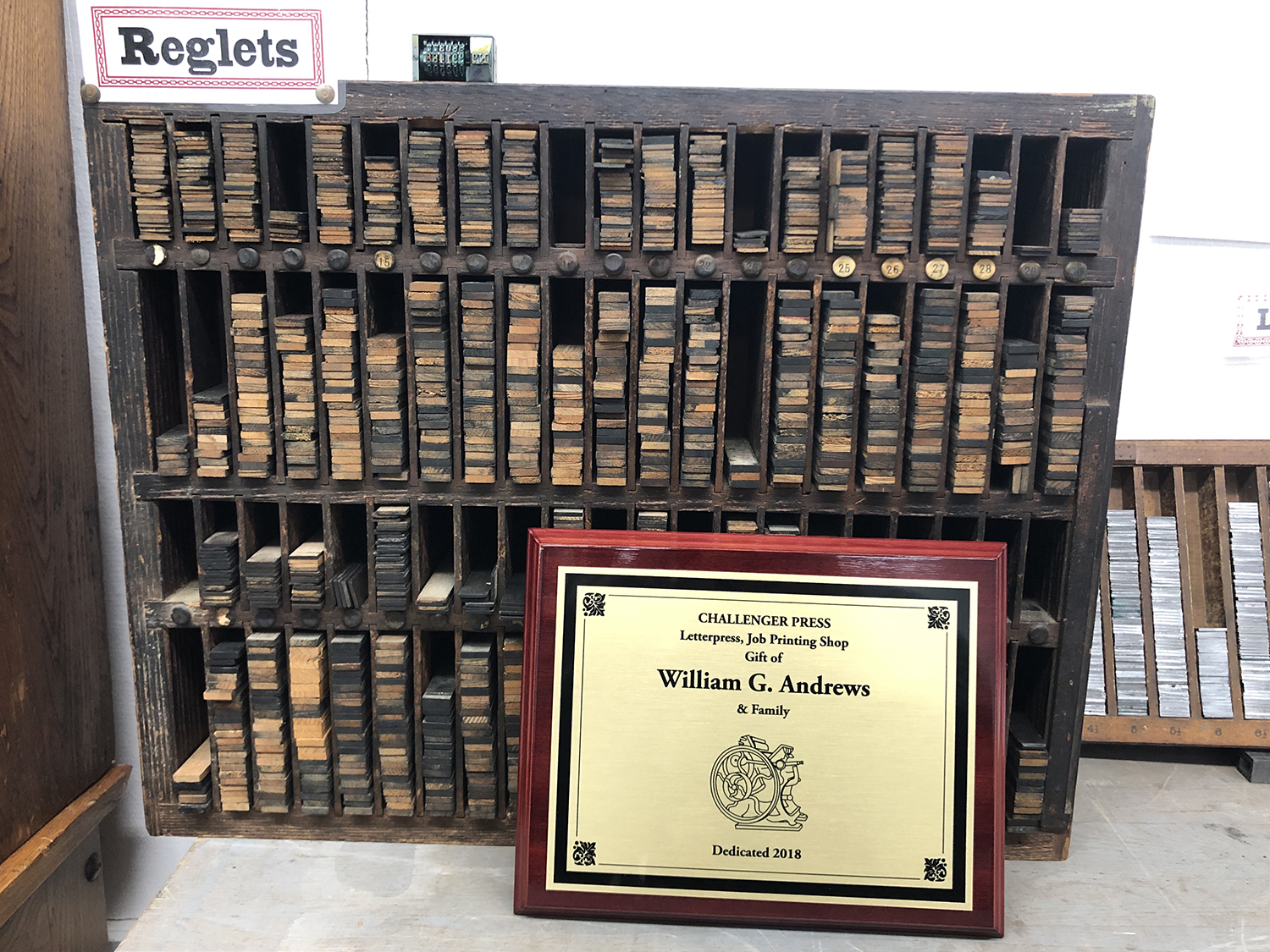 Students taking Letterpress Printmaking this semester are studying in a range of areas: graphic design, illustration, interior design, mechanical engineering and web and mobile computing. Their final project is a keepsake exchange for which they are creating postcards that are to be compiled into class portfolios and distributed as remembrances of the class. 
The course will continue to be offered in the future.
"Dr. Andrews' gifts also enhance the Cary Collection's historical holdings," Galbraith said. "His 19th-century Universal Press was a groundbreaking printing press manufactured in Rochester, N.Y. It is an important part of our city's printing history."
Topics