Popular-Science Writer David Bainbridge Explores the Importance of Teenage Years
Award-winning author visits RIT April 18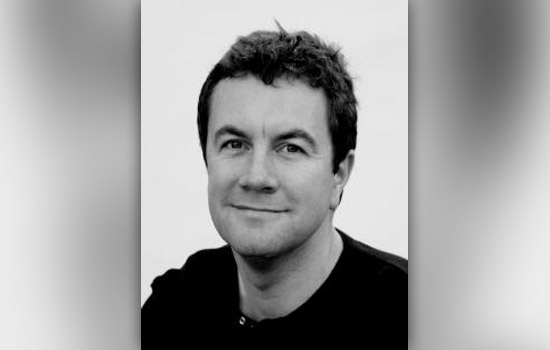 David Bainbridge, a noted popular-science writer, veterinarian and reproductive biologist, will visit Rochester Institute of Technology on April 18 as the final speaker in the Caroline Werner Gannett Project's "Visionaries in Motion IV" series.
Bainbridge's presentation, "Teenagers: The Pinnacle of Human Evolution?," will argue that the teenage years should be seen as a unique human innovation. The free public lecture will be held at 8 p.m. in Carlson Auditorium in Chester F. Carlson Center for Imaging Science.
Bainbridge, the author of Teenagers: A Natural History, uses anthropology, physiology, history and psychology to argue that the teenage years allow humans to achieve their unique success. He argues that many of the wonderful and stressful things that teenagers experience, such as zits, sex, drugs and rock 'n' roll, might only be understood in the light of humans' bizarre evolutionary history.
He received degrees in zoology and veterinary from University of Cambridge and studied at London's Institute of Zoology and Royal Veterinary College, as well as Oxford, Cornell and Sydney Universities. Presently, he is the clinical veterinary anatomist at the University of Cambridge with an appointment at St Catharine's College.
Among Bainbridge's previous publications are The X in Sex: How the X Chromosome Controls Our Lives (Harvard University Press, 2003) and Beyond the Zonules of Zinn: A Fantastic Journey Through Your Brain (Harvard University Press, 2008), as well as other popular-science books about pregnancy and the brain. He is currently writing his sixth book, Middle Age: A Natural History.
The Gannett Project's Visionaries in Motion series explores new connections across technologies, social sciences and humanities, increasing opportunities for interdisciplinary understanding and collaboration both on campus and in the Greater Rochester community. In 2009, the series was selected as City Newspaper's Critics' Pick for "Best Lecture Series in Rochester." All Gannett events are free and open to the public.
Go to www.cwgp.org for more information.
##