The Princeton Review Names RIT Among Best Colleges
Only 15 percent of American colleges and universities are included in annual publication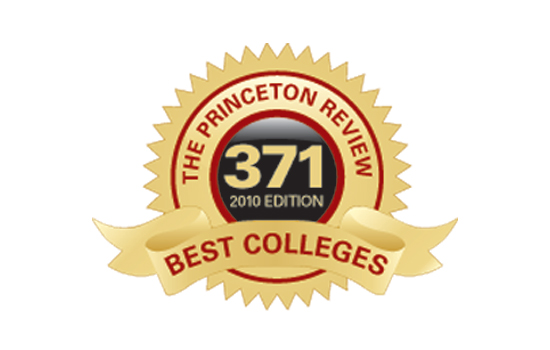 Rochester Institute of Technology is again being recognized as one of the nation's best institutions for undergraduate education, according to The Princeton Review. The education services company features RIT in the just-published 2010 edition of its annual book The Best 371 Colleges.
This year's edition also ranks RIT in top 20 for "best career services" based on students' rating of campus career and job placement services. The university has one of the oldest and largest cooperative education programs in the nation.
Approximately 15 percent of America's 2,500 four-year colleges are included in the book. It has two-page profiles of each school and ranking lists based on student surveys that highlight the top 20 colleges in more than 60 categories.
In its profile on RIT, The Princeton Review quotes extensively from the university's students surveyed for the book. The publication's summary of student comments acknowledges RIT as a "serious, no-nonsense school with amazing facilities and a unique cooperative education program which is very good at preparing you to work in the real world."
RIT is internationally recognized for academic leadership in computing, engineering, imaging technology, and fine and applied arts, in addition to unparalleled support services for students with hearing loss. More than 16,400 full- and part-time students are enrolled in more than 200 career-oriented and professional programs at RIT.
The Princeton Review is a New York-based company known for its test preparation, education and college admission services.