Prize-Winning Writer Margaret Atwood Discusses the Future of Literature June 9
Author of The Handmaid's Tale kicks off RIT's Future of Reading Conference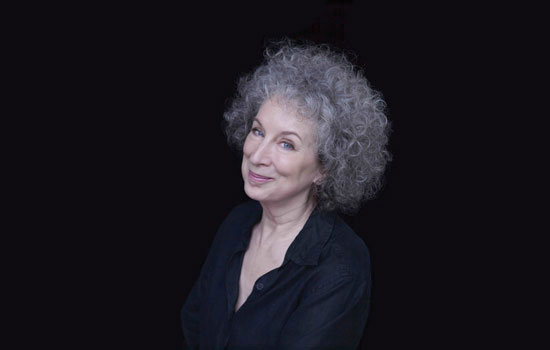 Margaret Atwood, the Booker Prize-winning author of The Handmaid's Tale and The Blind Assassin, will discuss how new media and the Internet have changed writing and the meaning of literature as the keynote speaker for the international Future of Reading Conference. Atwood kicks off the four-day conference hosted by Rochester Institute of Technology June 9-12.
"An Evening with Margaret Atwood" will feature a presentation by the author and a question-and-answer session followed by a reception. The event begins at 7 p.m. June 9 in RIT's Ingle Auditorium. Seating is limited. 
Considered a giant of modern literature, Atwood, has written more than 40 books that have been translated into over 30 languages—including novels such as Alias Grace, Life Before Man and 2008's Moral Disorder.
The Future of Reading Conference will present national and international scholars discussing the state of reading, writing and literature in the digital age. Additional speakers include: Christopher Anderson, editor in chief of Wired magazine, Molly Barton, director of business development for the Penguin Group USA and noted designer Massimo Vignelli.
"RIT faculty and students are conducting research on the experience of reading in print versus the screen," says Patricia Sorce, professor and administrative chair of RIT's School of Print Media. "The conference and the renowned speakers will provide a forum for interaction among participants to discuss whether the newer platforms deliver an enhanced reading experience or whether they detract from the enjoyment of reading and interfere with the comprehension of content."
The conference is co-sponsored by RIT's School of Print Media and RIT Cary Graphic Arts Press.
Topics