Professor Bruce Smith named IEEE Fellow
International organization recognizes Smith's notable career of breakthrough technologies and influence on students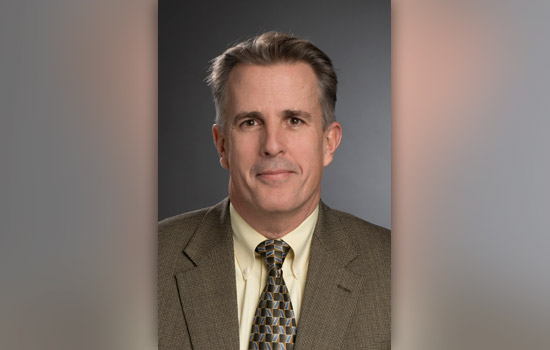 A. Sue Weisler
Bruce Smith, professor and director of microsystems engineering at Rochester Institute of Technology, has been named a Fellow of the IEEE (the Institute of Electrical and Electronics Engineers) by the organization's Board of Directors for his significant contributions to semiconductor lithography through research, engineering education, and technology innovation.
IEEE Fellow is the highest grade of membership and is recognized by the technical community as a prestigious honor and an important career achievement. Smith's pioneering accomplishments in nanolithography, patterning materials, and process innovation have played a significant role in the enablement of integrated circuit technology at the nanometer scale. His interdisciplinary approach to research and education has also led to unique opportunities for students, impacting the semiconductor community for nearly three decades.
With this recent recognition, Smith has attained Fellow honors in three international professional societies for his career-spanning achievements, including becoming a Fellow of the Optical Society of America in 2013 and a Fellow of SPIE in 2007. He is also a recipient of several honors within each of the organizations including the IEEE Technical Innovation Award, and the SPIE Research Mentoring Award. Smith also serves in various leadership roles with each organization.
"IEEE is recognized around the world as leader in technology, education, and innovation. Being chosen as a Fellow of the society is indeed an honor," said Smith, who directs research activities in the Nanolithography Research Laboratory in RIT's Kate Gleason College of Engineering. His areas of expertise include high-resolution semiconductor lithography, thin film materials and optical systems.
An alumnus of RIT's Center for Imaging Science, and a member of the Kate Gleason College of Engineering faculty since 1988, Smith has published more than 200 papers, a textbook and several book chapters. He also holds over 30 patents in the areas of illumination systems, masking devices, optical system design and materials engineering, several of which have been licensed for commercialization. He has also served as visiting professor with SEMATECH at the University of Texas, Austin as well as at the international semiconductor research organization IMEC in Leuven, Belgium. In 2013 he was inducted into RIT's Innovation Hall of Fame.
"Bruce Smith has established an international reputation as an expert and leader in the field of micro- and nano-lithography," said Harvey Palmer, dean of RIT's Kate Gleason College of Engineering. "He has excelled in mentoring students on research projects that have made and will continue to make a difference in the industry. Bruce's technical advances in nanolithography have made an impact on the way that semiconductor devices are now made. His career has been nothing short of extraordinary and we can't be more proud that he chose RIT as the place to build that career."