Researchers aim to improve hearing loss treatment
RIT engineering researchers receive NIH grant to improve drug delivery system for inner ear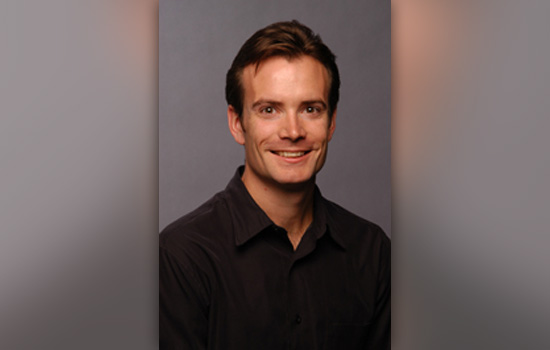 Rochester Institute of Technology was recently awarded a grant from the U.S. Department of Health and Human Services, National Institutes of Health, for technology that could improve treatment of hearing loss. RIT received initial funding of $615,412, part of a $3 million, five-year project for "Enabling Microsystem Technologies for Advanced Drug Delivery" research to further develop an advanced, intra-cochlear drug delivery system.
The grant from the NIH's National Institute of Deafness and other Communication Disorders division will address research into alleviating hearing loss by using implantable micro-devices to deliver needed drugs, gene therapies and other biomedical options.
This new research will lead to key advancements in controlled, quantitative inner ear drug delivery, said David Borkholder, RIT's Bausch and Lomb Associate Professor of Microsystems Engineering and principal investigator of the project, which is a collaboration with the University of South Florida.
"This funding will enable us to demonstrate a new class of ultra-miniaturized implantable micropump based on the integration of bio-MEMS with micro-scale direct-write printing. We will advance our understanding of the spatio-temporal distribution of drugs in the cochlea through micro-CT imaging combined with quantitative modeling," he explained. "Demonstration in the mouse model system will lay a critical foundation for future clinical trials in children and adults with permanent hearing loss, balance problems or deafness."
Collaborators on the project include Denis Cormier, Brinkman Professor in Industrial and Systems Engineering, and Robert Frisina, professor and director of the Neuro Engineering Research Group at the University of South Florida. Borkholder and Cormier are faculty in RIT's Kate Gleason College of Engineering. Frisina was a former professor at RIT's National Technical Institute for the Deaf. Also included from RIT will be S. Manian Ramkumar, department head of mechanical and manufacturing engineering technology in RIT's College of Applied Science and Technology, and Nathan Cahill, associate professor in RIT's Center for Applied and Computational Mathematics.
"This project is an excellent example of how a university like RIT can bring together research expertise in a variety of disciplines—microsystems engineering, multifunctional printing, mathematical modeling and electronic packaging—to create an amazing technology that will enable inner ear drug delivery and help treat the causes of hearing loss," said Ryne Raffaelle, vice president for research and associate provost at RIT.
The university has been the previous recipient of grants from the National Institutes of Health for its research on developing implantable microsystems for intra-cochlear drug delivery. Using this advanced delivery method, researchers hope to be able to more effectively administer drugs or gene-based therapy treatments for auditory dysfunctions.
In 2007, Borkholder and Frisina were awarded more than $900,000 from the NIH's National Institute on Deafness and Other Communication Disorders. This research led to key integration technologies required for a Micro-Electrical-Mechanical System, or MEMS-based, implantable micropump and established robust inner-ear drug delivery paradigms and quantification methods. The project provided information about acceptable dose and timing profiles for intra-cochlear drug delivery in mice without damaging cochlear function—a critical step toward development of therapies that address the biological basis of hearing loss and deafness.
The new research will advance this previous work by Borkholder and Frisina who demonstrated that compounds could be safely delivered to delicate areas of the cochlea in the ear.
"This grant is yet another testament to the innovative research and development that RIT performs," said Congresswoman Louise Slaughter (D-Fairport). "Continued funding for RIT's work in microsystems attests to their ability to provide tangible results to help the deaf and hard-of-hearing community, and it also proves confidence that the federal government has in receiving a strong return on their investment."
Topics