'Respeck Our Black Deaf Arts' webinar sponsored by RIT/NTID Dyer Arts Center July 25
Roles of Black Deaf artists will be discussed in virtual event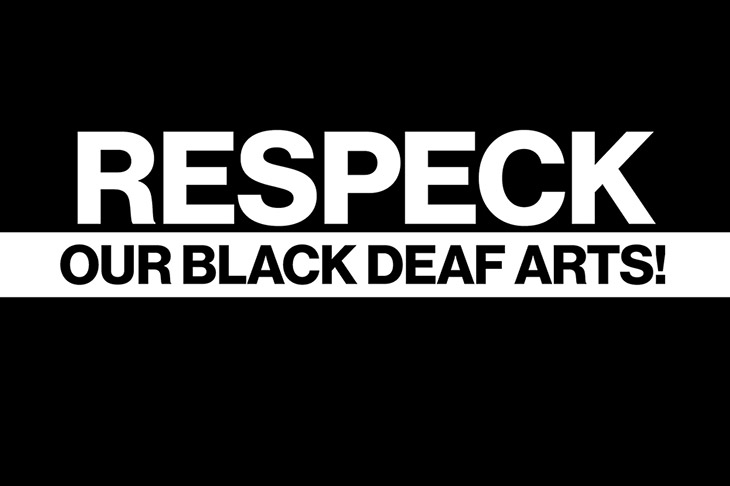 The roles of some of the country's leading Black Deaf artists will be discussed in a Zoom webinar sponsored by the Dyer Arts Center at Rochester Institute of Technology's National Technical Institute for the Deaf from 5 to 7 p.m. (EDT) on Saturday, July 25. 
The virtual panel discussion, "Respeck Our Black Deaf Arts," will explore Black Deaf artists' roles in the arts, what inspires them to create in response to the #BlackLivesMatter movement, and the national conversation about race, the future of the Black Deaf arts, and more.
Featured panelists are Earl Terry, author and curator of the exhibit, "Unfolding the Soul of Black Deaf Expressions"; Fred Michael Beam, outreach coordinator for NTID's Sunshine 2.0, performing artist and art collector; Michelle Banks, award-winning actress, writer, director, producer, choreographer, motivational speaker, and teacher; Teraca Florence, educator, poetress, and writer; and Awet Moges, graphic novelist and illustrator; and actress and model Nyeisha "Nyke" Prince. Rezenet Moges-Riedel, a linguist and lecturer at California State University Long Beach, will serve as moderator.
Registration for the free webinar now is open.
Topics