RIT Alumnus' Graduate Work Wins National Recognition
Frank Padula's research enables studies of temperature's role in climate change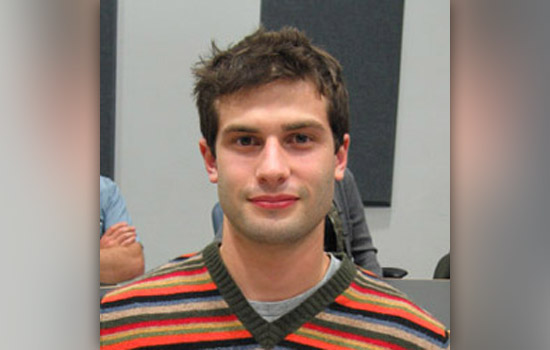 Frank Padula '10 (M.S. imaging science) has won the prestigious 2011 John I. Davidson President's Award for Practical Papers and the 2011 ERDAS (Earth Resources Data Analysis System) Award for Best Scientific Paper in Remote Sensing from the American Society for Photogrammetry and Remote Sensing Imaging and Geospatial Information Society.
The award recognizes Padula for his journal article "Historic Calibration for the Thermal Infrared Band of Landsat-5 TM," and the subject of his thesis work, which appeared in Photogrammetric Engineering & Remote Sensing, 76 (11), 1225-1238.
While a graduate student at RIT, Padula worked closely with John Schott, the Frederick and Anna B. Wiedman Professor, Digital Imaging and Remote Sensing Laboratory, in the Chester F. Carlson Center for Imaging Science.
"Mr. Frank Padula's work involved calibrating 15 years of archived satellite images that were designed to measure the temperature of the planet," he says. "Because we previously had no absolute calibration, we could only measure differences in apparent temperature within an image. Now we can use the data to track changes over time and measure absolute temperatures as well as measure differences within the images. This will enable researchers to better understand the role temperature plays in both driving environmental conditions, and as a response variable to small scale climate variations."
##