RIT and Coca-Cola announce new partnership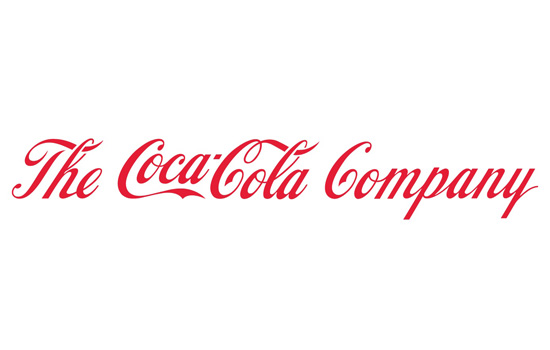 Rochester Institute of Technology announced today a new, multiyear partnership with The Coca-Cola Co. The new partnership will provide funding for student scholarships, an array of new products to student auxiliary services, support of academic and athletic programs and collaboration on sustainability initiatives.
"We are excited to enter into a multiyear partnership with Coca-Cola," said Kory Samuels, executive director of dining services at RIT. "After a thorough review, our team, including representatives from Procurement Services, Dining Services, University Arenas and Sustainability, determined that Coca-Cola's core mission and values were a perfect fit for our diverse community. Coca-Cola's commitment to RIT will benefit all aspects of the university, most importantly the student experience. This partnership will provide our customers with a variety of new marketing opportunities, modern technology and access to more than 650 new products, 180 of which are zero or low calorie."
In July, Coca-Cola will become the primary beverage provider at RIT. Customers will have hundreds of new beverage options at RIT's 22 dining facilities and concession areas. The Coca-Cola partnership also provides for additional investments at RIT, including marketing opportunities, merchandising and new equipment across campus. Coca-Cola will also support RIT athletics by serving products at the Gordon Field House, the Frank Ritter Memorial Ice Arena and the new Gene Polisseni Center, scheduled to open in September.
As part of the agreement, Coca-Cola will also support scholarships for RIT students.
"Coca-Cola joins RIT in a common commitment to furthering diversity and opportunity for every student, while refreshing people across campus," said Vice President Pam Stewart, Foodservice On-Premise, Coca-Cola Refreshments. "Through this new partnership, Coca-Cola and RIT will collaborate on our shared vision and goals for advancing 21st century sustainability solutions."
For beverage vending throughout the RIT campus, card readers that accept the campus ID cards will be installed on all new Coca-Cola vending machines. This technology allows customers the convenience of purchasing beverages without having to use cash.
RIT will also introduce the award winning Coca-Cola Freestyle machine in select dining locations. The innovative beverage dispenser features a touchscreen display and offers more than 125 beverage options. Coca-Cola Freestyle uses micro-dispensing technology to create the perfect beverage experience each time.
The Coca-Cola partnership also helps strengthen RIT's commitment to sustainability. Coca-Cola's PlantBottle packaging will be featured on campus. The bottles are made from up to 30 percent plant-based material and are 100 percent recyclable. Coca-Cola will also use hybrid electric vehicles to make deliveries on campus.
Coca-Cola vending machines will be Energy Star compliant and many will have modules to conserve more energy. Earlier this year, Coca-Cola installed its 1 millionth hydro fluorocarbon (HFC)-free cooler using a natural refrigerant that eliminates 99 percent of direct emissions.
About The Coca-Cola Co.
The Coca-Cola Co. is the world's largest beverage company, refreshing consumers with more than 500 sparkling and still brands. Led by Coca-Cola, one of the world's most valuable and recognizable brands, our company's portfolio features 17 billion-dollar brands including Diet Coke, Fanta, Sprite, Coca-Cola Zero, vitaminwater, Powerade, Minute Maid, Simply, Georgia and Del Valle. Globally, we are the No. 1 provider of sparkling beverages, ready-to-drink coffees, and juices and juice drinks. Through the world's largest beverage distribution system, consumers in more than 200 countries enjoy our beverages at a rate of 1.9 billion servings a day. With an enduring commitment to building sustainable communities, our company is focused on initiatives that reduce our environmental footprint, support active, healthy living, create a safe, inclusive work environment for our associates, and enhance the economic development of the communities where we operate. Together with our bottling partners, we rank among the world's top 10 private employers with more than 700,000 system associates.
Topics