May 9, 2022
by Rich Kiley
RIT and SPIE to host Photonics for Quantum event June 6-9
Event focuses on the central role photonics plays in advancing quantum technologies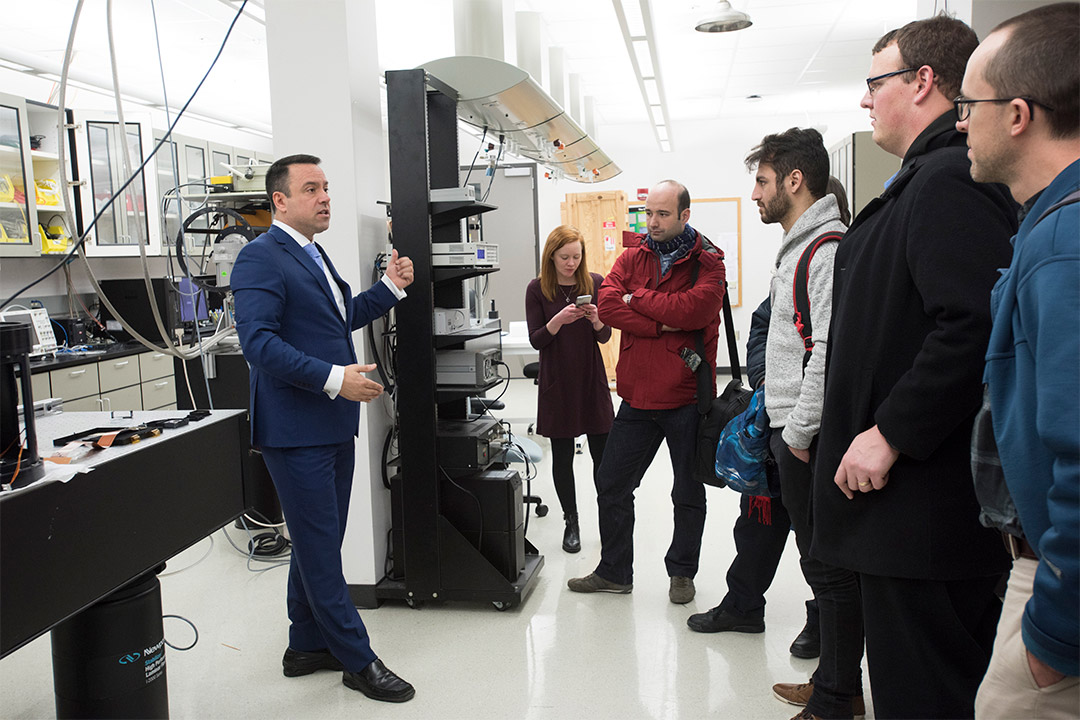 Worldwide experts will soon gather at Rochester Institute of Technology to discuss the central role photonics plays in advancing quantum technologies. RIT and SPIE, the international society for optics and photonics, are partnering to host the Photonics for Quantum 2022 event June 6-9 at the RIT campus.
The four-day event will feature invited talks and presented research on subjects including quantum information systems; quantum communications and cryptography; quantum computing and simulation; quantum sensing, imaging, and timing systems; and quantum materials and devices. There will be a panel discussion on quantum and industry as well as guided tours of laboratories associated with RIT's Future Photon Initiative.
"RIT and SPIE are thrilled for Photonics for Quantum to return to an in-person format this year," said Don Figer, director of RIT's Center for Detectors and the Future Photon Initiative. "Now in its fourth year, this event has become a crucial annual opportunity for the leading minds in quantum and photonics science and technology to meet. We are excited to welcome the field's brightest minds to RIT and look forward to insightful discussion about the field's latest breakthroughs as well as how to harness the field's potential."
This year's program includes 55 presentations, including 17 keynote and invited speakers from academia and industry, as well as several networking opportunities. Registration is now open. For more information, go to the SPIE website.