RIT and University of Tokyo form partnership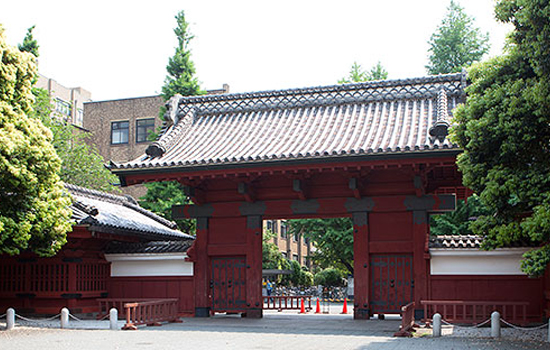 Courtesy of the University of Tokyo
Rochester Institute of Technology has recently signed a memorandum of understanding with the University of Tokyo to facilitate the exchange of students and faculty, and to increase collaborative research activities between the two universities.
The University of Tokyo is one of the largest and most prestigious universities in Japan, with approximately 28,000 students, and nearly an equal number of undergraduate and graduate students. It is an internationally renowned science university, ranked seventh in the world in the field of physics. It is also known for its research and scholarship in biology, civil and mechanical engineering, literature and politics.
"One of the strengths of the University of Tokyo is its facilities," said Michael Richmond, professor in RIT's School of Physics and Astronomy, who has collaborators there. "The faculty and students can not only use the labs on campus, but have access to a very large number of industrial partners and national laboratories."
University of Tokyo is a member of the International Alliance of Research Universities, a partnership among the world's leading research-intensive universities. The memorandum of understanding puts RIT in a select group that includes Princeton University, Massachusetts Institute of Technology and ETH Zurich, said James Myers, RIT Associate Provost of International Education and Global Programs.
"The University of Tokyo is consistently ranked globally among the top 10 universities in science," Myers said. "Their interest in partnering with RIT is a testimony to Michael's leadership and the international reputation of our science programs. This partnership is an excellent example of how our global engagement can advance our reputation and expand the opportunities available to our faculty and students."
On July 17, Richmond will leave for five weeks at the University of Tokyo on a science and outreach fellowship. He will help his RIT colleagues find appropriate collaborators at the University of Tokyo and make introductions. Faculty may contact Richmond with their research ideas. He can be reached at mwrsps@rit.edu.
For more information about the University of Tokyo, go to www.u-tokyo.ac.jp/en/about/about.html or http://www.u-tokyo.ac.jp/content/400019971.pdf.