November 14, 2013
by Ellen Rosen
RIT 'Celebration of Research' set for Nov. 19
Ceremony honors inventors, marks grand reopening of Student Innovation Hall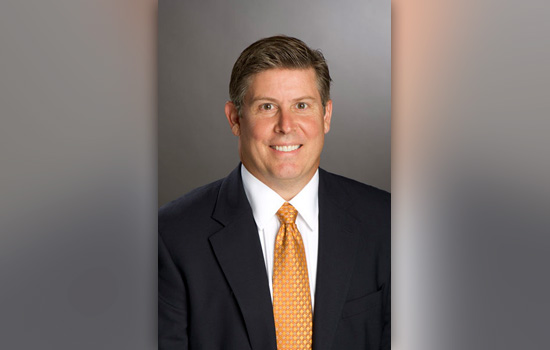 Rochester Institute of Technology will mark the grand re-opening of its redesigned Student Innovation Hall with a "Celebration of Research: Innovation and Entrepreneurship" on Tuesday, Nov. 19.
The event begins at 5 p.m. with remarks from university officials as well as recognition honoring 50 researchers who have been awarded patents and licenses for their intellectual property within the last several years. Social networking and refreshments will follow at 6:30 p.m., as the event showcases the hall in which the Simone Center for Student Innovation and Entrepreneurship, the MAGIC (Media, Arts, Games, Interaction and Creativity) Center, and the Innovative Learning Institute share space.
RIT President Bill Destler will offer remarks, as will Richard DeMartino, director of the Simone Center and associate professor at Saunders College of Business; Andrew Phelps, director of MAGIC; and Neil Hair, interim director of the Innovative Learning Institute.
Serving as emcee of the event will be Ryne Raffaelle, RIT's associate provost and vice president for research. Raffaelle will conclude the evening with an announcement about a new intellectual property incentive for RIT inventors.
"This evening is designed to bring the community together to recognize the impressive, patent-generating and commercially-licensed research taking place across RIT," said Raffaelle. "And we're happy to hold this event in newly renovated Student Innovation Hall. This beautiful space symbolizes the innovative spirit that makes RIT a special place to study and to work."
Raffaelle and Bill Bond, director of RIT's Intellectual Property Management Office, will give out Innovator Awards to a select group of inventors whose intellectual property has generated at least $60,000 in revenue from fiscal year 2008 through fiscal year 2013. This year's recipients of the RIT Innovator's Award are:
Andy Harlan, program manager and assistant director for operations for the Center for Integrated Manufacturing Studies
Barbara Holcomb, retired associate professor, National Technical Institute for the Deaf
Samuel Holcomb, retired senior lecturer, NTID
Pamela Francis, development coordinator at NTID
Thomas Kinsman, imaging science doctoral student in the Chester F. Carlson Center for Imaging Science
Jeff Pelz, co-director of the Multidisciplinary Vision Research Laboratory, Carlson Center for Imaging Science
Rico Peterson, assistant dean and director of Access Services, NTID
Geoff Poor, professor, NTID
Cynthia Sanders, associate professor, NTID
Michael Stinson, professor, NTID
"Innovation truly comes to life when technology is produced and benefiting people," Bond said. "The Innovator's Awards recognize those RIT inventors whose technology has reached a certain milestone. Their technologies have been licensed for commercialization and are making a difference in society."
Also speaking at the event will be Bill Jones, director of RIT's Venture Creations incubator; Don Golini, fund manager of RIT's Venture Fund; and Doug Buerkle, executive director of New Energy Xcelerator in UpState NY (Nexus-NY) at High Tech Rochester.
Topics