RIT Certified secures nearly $1.6 million in grants for workforce development programs
Funding supports industry-aligned training to improve outcomes for high-need individuals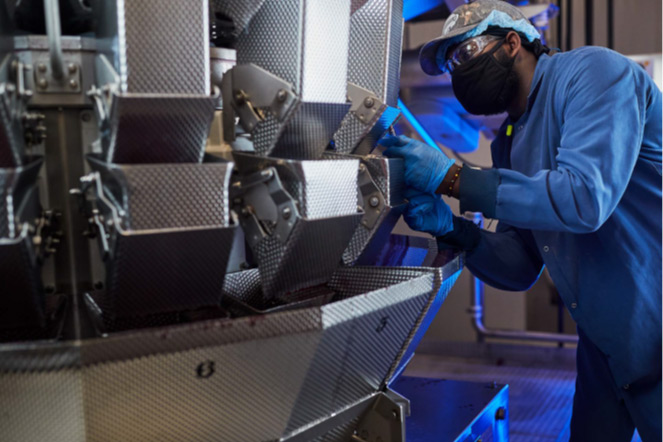 RIT Certified, which provides a wide range of workforce development and professional training courses, certificates, and skill-based programs, has secured three grants totaling nearly $1.6 million. This funding supports RIT Certified's "Promoting Choice: Alternative Pathways into Work and Economic Mobility" initiative, designed to deliver employer-driven, competency-based workforce training and wraparound support with community and industry partners that will reduce the barriers to participation and work for historically marginalized communities in the Greater Rochester region.
New York State Office of Strategic Workforce Development ($999,000), which operates under Empire State Development (ESD), will provide funds to develop training for six programs geared toward critical occupations such as manufacturing technicians, information technology support analysts, cyber-defense analysts, skilled tradespeople, health care careers, and building construction managers.
The initiative includes a training program to prepare employers supporting new workers from historically marginalized communities, as well as partnerships with organizations and regional community partners such as L3 Harris Technologies, the Rochester-Monroe Anti-Poverty Initiative (RMAPI), RochesterWorks!, and the Rochester Technology and Manufacturing Association (RTMA). The work also will include partnerships with up to 20 more regional employers.
"Innovations within high-technology operations today are evolving at lightning speed, and the need for skilled advanced manufacturing technicians has never been higher," said Renee Swan, vice president, Human Resources, L3Harris. "Our partnership with RIT Certified will provide a new way for interested people to join a fulfilling career field with advancement opportunities. It also assures our customers a full pipeline of skilled professionals dedicated to delivering some of the most advanced capabilities on the planet with the world-class quality they expect and need."
The Ralph C. Wilson Jr. Foundation ($300,000) and ESL Charitable Foundation ($300,000) are supporting the research and build of the skills and assessment frameworks for the training programs, seeding a new model of education which will make a continued and sustained impact. This skills framework is unique in that it places the employer at the center of the curriculum. The funding will support research and work with industry experts and employers to create skills frameworks that describe what an employee must know and be able to do on their first day of work in a new role. More than a list of competencies, a skills framework includes detailed information on indicators of excellence that will drive assessment and curriculum design.
"ESL is proud to support RIT's Certified Promoting Choice program because of its holistic approach to addressing the needs of the workforce and job seekers in the Greater Rochester region, especially in underserved communities," said ESL Vice President of Community Impact, Ajamu Kitwana. "Education and employment are priorities at ESL, and we will continue to help our community thrive and prosper through our work and support organizations that value working in partnerships for the benefit of our community."  
"The Ralph C. Wilson, Jr. Foundation is thrilled to support this new and innovative workforce initiative at RIT, which will help move the region in a meaningful way toward the adoption of skills-based hiring practices and open access to high-quality, in-demand jobs to a diverse talent pool in Rochester," said Susan Dundon, director of the Young Adults and Working Families grant making at the foundation.  
RIT Certified's project was one of eight awarded more than $6 million in grants across the state through the first round of the Capital and Pay for Performance Grant Programs. The grants are supporting employer-driven, high-skilled workforce training programs and rewarding innovative approaches and best practices that reduce the barriers to participation for high-need communities.
"RIT Certified and the funding made available for this work are a demonstration of the commitment of higher education, government, and foundations coming together to ensure educational opportunities for job acquisition are aligned with the needs of employers and individuals in the workforce," said Dennis Di Lorenzo, executive director for RIT Certified. "The partnership of community organizations, employers, and RIT Certified is evident of the huge shift that is occurring in the education and employment landscape."
RIT Certified's project is a direct implementation of the recommendations made in the Finger Lakes Regional Economic Development Council's (FLREDC) 2020 strategic plan. The project is responsive to the economic needs of the Finger Lakes region, while maintaining national relevance, according to Di Lorenzo.
"These program areas provide a starting point to ensure people gain work. We are also working with employers to ensure progression through upskilling to promote job mobility," Di Lorenzo said.
A consistent challenge for those seeking training programs is the need for wraparound services such as childcare, transportation, and economic empowerment, he added. In partnership with community agencies, RIT Certified will offer support services throughout the training process for students and employers.
"The work we are embarking on is an example of how higher education, community organizations, and employers enables a consortium of integrated support for individuals and communities," Di Lorenzo said.
"We are eager to collaborate with RIT Certified to promote economic development in our region by strategically developing economic and employment opportunities that will meet workforce needs and develop individual careers with incomes that will support families and promote upward mobility," said Aqua Porter, executive director of RMAPI.
In addition, RTMA will serve as a connector between RIT Certified and the technology and manufacturing employers in the region to provide apprenticeship opportunities, among other roles, throughout the Finger Lakes region.
"The RTMA is both pleased and excited to partner with RIT Certified in advancing pathways for advanced manufacturing careers that will certainly have a positive impact on our community," said Robert Coyne, RTMA's executive director. "The economic engine that advanced manufacturing provides will be expanded through RIT Certified and RTMA's outreach to underserved populations and those that may not have been exposed to these great careers."
"This program complements our Finger Lakes Youth Apprenticeship Program and group sponsored New York State Registered Apprenticeship Programs by providing resources to expand into communities that we currently do not have resources for," he added.
Political leaders are praising the commitment of RIT Certified as well as its industry and community partners to improve lives in the Greater Rochester region through workforce development training.
Governor Kathy Hochul: "As one of our state's premier universities, Rochester Institute of Technology has played a pivotal role in preparing the next generation of tech professionals for the jobs of tomorrow. Now, thanks to this partnership with our Office of Strategic Workforce Development, RIT will equip even more New Yorkers with the skills to succeed in advanced manufacturing, information technology, cybersecurity, and other innovative industries. My administration is committed to investing in New York's workforce and preparing workers for the needs of a 21st century economy."
Rochester, N.Y., Mayor Malik D. Evans: "Rochester Institute of Technology's collaboration with the Governor's Office of Strategic Workforce on occupational training is a big win for the city. Rochester job-seekers needing training and those looking to expand their skills will be poised to take full advantage of the many opportunities that this city has been diligently working towards. Job training and workforce development that leads to great paying jobs with a future is one of the many ways we're building a hope-filled city."
New York State Sen. Jeremy Cooney, 56th District: "When companies are considering their options for investment, we want them to know Upstate New York has the workforce ready to hit the ground running, and that starts with our world-class universities like RIT. I am grateful to Governor Hochul for this investment in our region and look forward to the positive economic benefits and growth for years to come."
Assemblymember Harry B. Bronson: "As Chair of the Assembly's Committee on Economic Development, I am pleased to play my part in securing this important funding. The New York State Office of Strategic Workforce Development plays a vital role in creating and retaining jobs in our region and across the state. The Rochester area has a long and strong history as a leader in manufacturing, information technology, cyber defense as well as skilled construction workers and managers. This partnership of Rochester Institute of Technology and L3Harris, as well as the grant funding, will provide training opportunities for many families in our region and will be another step in building a diverse and equitable economy."
To learn more, go to the RIT Certified website.
Topics