RIT to commemorate the 50th anniversary of Stonewall Uprising throughout October
The Q Center partnered with students to honor the catalyst for LGBTQ rights movement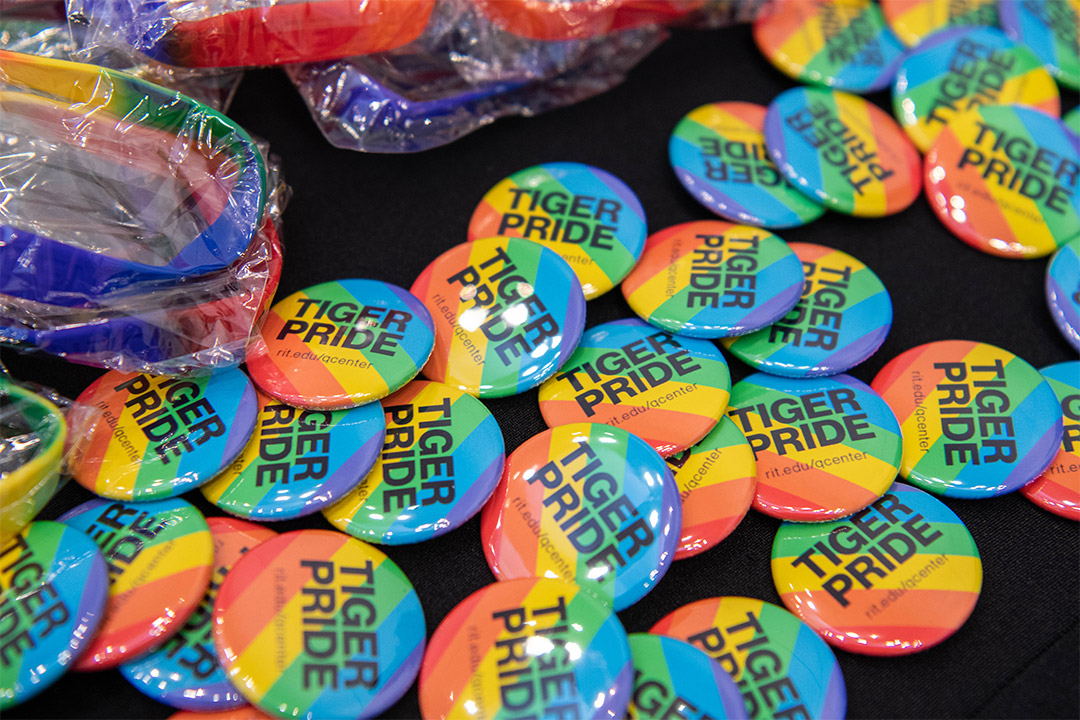 Gabrielle Plucknette-DeVito
Throughout October, Rochester Institute of Technology is hosting events to celebrate the 50th anniversary of the Stonewall Uprising, which served as a catalyst for the LGBTQ rights movement in the United States. The RIT Q Center has partnered with student organizations across the campus to host speakers, films and interactive events to reflect on the cultural significance of Stonewall.
"It's important to commemorate the 50th anniversary of the Stonewall because it helps link our students to their past and help them understand where they fit within the arc of activism throughout history," said Christopher Hinesley, assistant director of the Q Center, Center for Campus Life. "Stonewall is still very relevant today with everything that's happening now with movements such as #MeToo, Black Lives Matter, ACT UP. All of these movements have queer people in them, so if we think of ourselves as being completely independent from those other movements, then we miss the reality of how intertwined they are."
Some of the highlights of events this month include:
CAB Cinema and the Q Center will present a screening of screening of MAJOR! from 8:30-11:00 p.m. on Thursday, Oct. 10, in Ingle Auditorium. The documentary film explores the life and campaigns of Miss Major Griffin-Gracy, a formerly incarcerated black transgender elder and activist who has been fighting for the rights of trans women of color for more than 40 years. Interpreters have been requested.
The Pride Parade and Pride Prints with OutSpoken takes place at 3:30 p.m. on Friday, Oct. 11, at the Infinity Quad. The goal is to show support for the LGBTQ community and attendees will be invited to help create a massive pride flag using paint and handprints.
Beck Orr, assistant professor of women and gender studies at The College at Brockport, will present a talk about the Lesbian Herstory Archives at 7 p.m. on Tuesday, Oct. 22, at the Fireside Lounge in the Student Alumni Union. The Lesbian Herstory Archives is home to the world's largest collection of materials by and about lesbians and their communities. Interpreters have been requested.
For additional information, go to https://www.rit.edu/studentaffairs/qcenter/.