RIT contributes $45,000 to support Henrietta Fire District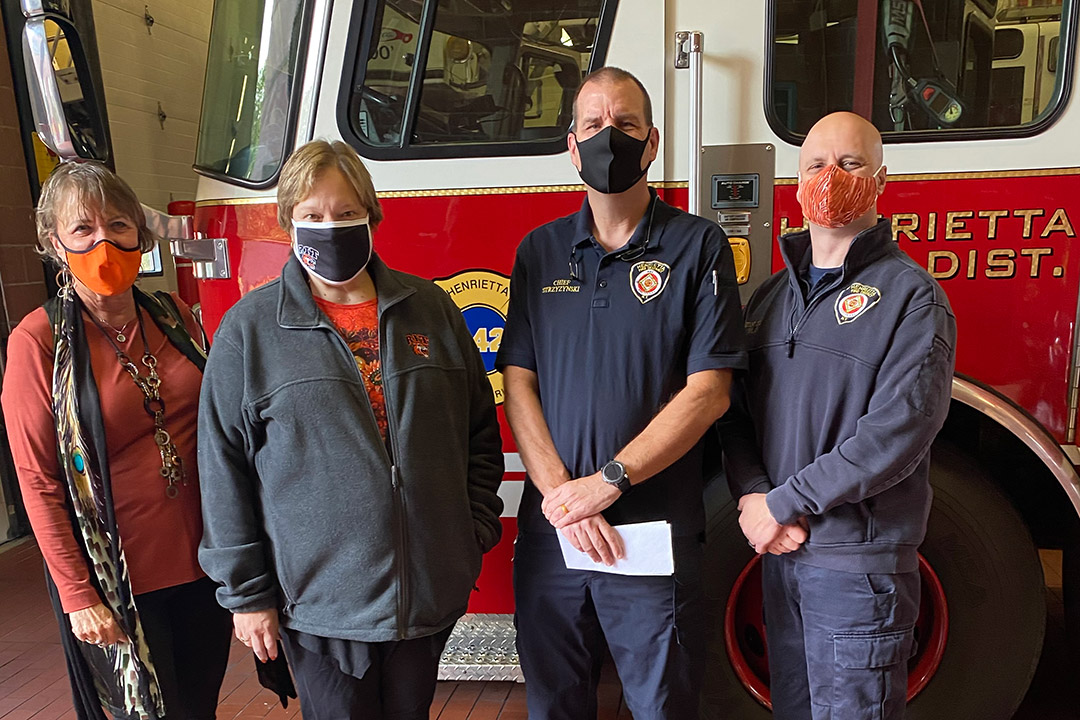 Rochester Institute of Technology recently presented a $45,000 voluntary donation to the Henrietta Fire District, an annual contribution to recognize the service coverage of the university provided by the fire department.
"Thank you as always for your great partnership, support, and concern for the safety of our students and the entire campus community," Debbie Stendardi, RIT vice president for Government and Community Relations, told fire officials and town leaders.
This past year, the number of avoidable fire calls declined for the third consecutive year, thanks to infrastructure investments made by the university and educational efforts with students about fire safety. In addition to its annual voluntary contribution, in previous years RIT has helped the Henrietta Fire District with the purchase of a new ladder truck and provided other in-kind support for training and other needs.
Topics