RIT convenes panel to address talent gap in the western New York region
Employers, along with leaders in local government, economic development, and higher education, to discuss the region's job economy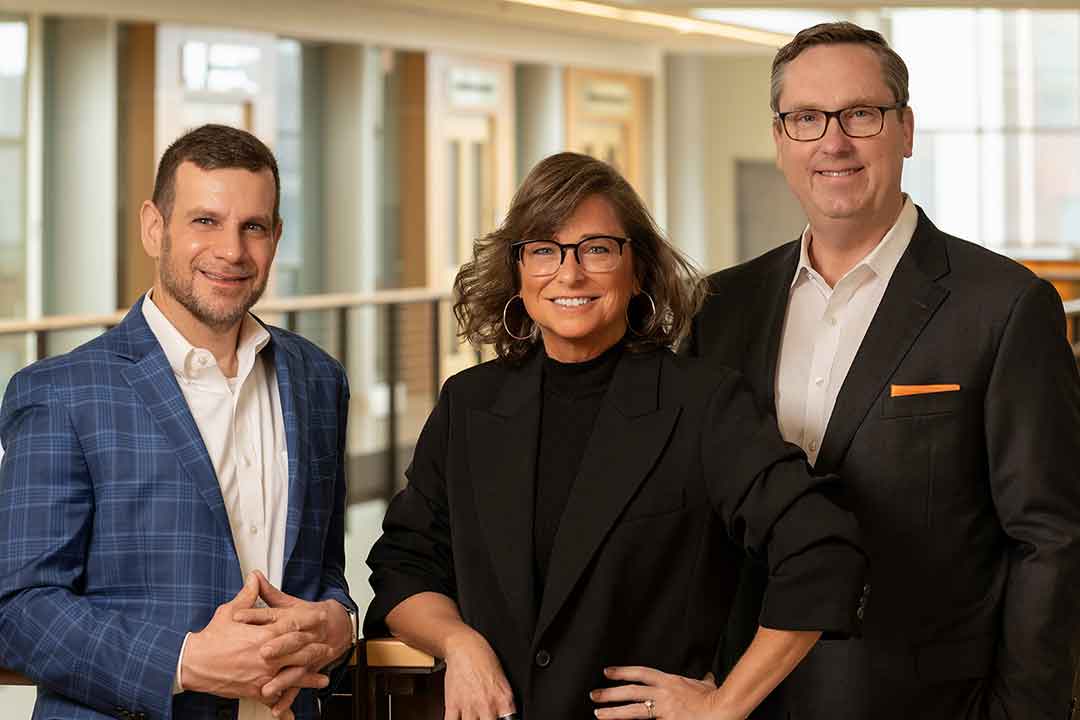 RIT is hosting a panel discussion that aims to advance workforce readiness for an improved job economy.
Viewers are invited to livestream the panel discussion from 5:45 to 6:30 p.m. June 8 on the RIT Certified website. The event also commemorates the launch of RIT Certified, RIT's new workforce initiative.
"Our goal on this night is to begin the conversation about workforce readiness," said Dennis Di Lorenzo, RIT Certified's Chief Business Officer and panel moderator. "This will be an ongoing conversation between RIT, government, employers, and individuals about how higher education can help bridge the gap between education and the job economy."
Key stakeholders on the panel include:
Mohammed Ahamed, CEO and Chief Diversity Officer of EDI Executive Search Consulting Firm
Matt Hurlbutt, president and CEO of Greater Rochester Enterprise
Ana Liss, director of the Monroe County Department of Planning and Development and executive director of the Monroe County Industrial Development Corporation (MCIDC) and the County of Monroe Industrial Development Agency (COMIDA)
Scott Reardon, president and Chief Technology Officer of D3 Engineering
Julia Pagano, talent strategy manager, Events and Outreach, Greater Rochester Chamber of Commerce
"This marks the beginning of how employers, government, and nonprofits can lean on RIT in new ways," said Ian Mortimer, vice president for Enrollment Management and associate provost for RIT Certified.
Thérèse Hannigan, who co-leads RIT Certified with Di Lorenzo as Chief Learning Experience Officer, said that, "we are committed to providing relevant, flexible, and accessible educational pathways to work. We design high-quality, rigorous, skills-based learning experiences, co-developed by employers so learners can hit the ground running on day one of a job."
Di Lorenzo added, "RIT Certified is also a solutions partner to employers, helping them develop potential in current employees, and providing a better model to assess talent as they recruit."  
RIT Certified will provide alternative education-to-employment pathways, offering applied training which serves both individuals in and out of the workforce and working professionals. RIT Certified is committed to promoting economic mobility and sustainability for individuals from all sectors of the workforce across the region, nation, and globe. As a solutions partner to employers, RIT Certified helps organizations develop potential, fill core and specialized skills gaps, provide outcomes-based training and development to nurture and promote talent, and improve the models by which employers evaluate and assess talent. 
RIT Certified will begin offering a diverse portfolio of workforce development and professional training courses and certificate programs in Fall 2022.
"RIT's strengths and areas of practice are aligned with the needs of learners and employers alike," said Mortimer. "RIT Certified will draw on those strengths, and add to RIT's knowledge capital by opening up pathways for practitioners to become instructors."
Topics