RIT Dubai announces new, state-of-the-art campus
The new campus will feature green technology and accommodate up to 4,000 students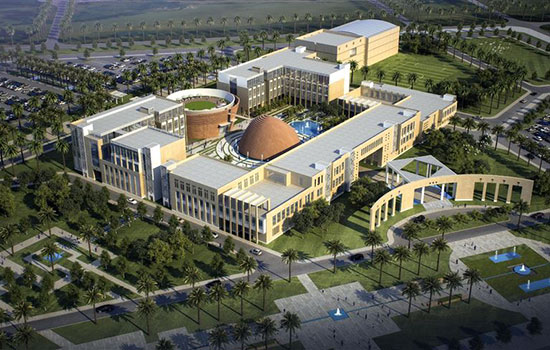 RIT Dubai will receive a state-of-the-art new campus in the Dubai Silicon Oasis, officials from the United Arab Emirates announced Monday.
The new campus, which will feature an innovation and entrepreneurship center and sustainable building processes, will be developed in two phases, with the first portion set to open in 2019 and the second to open in 2023. The UAE government is funding the approximately $136 million new campus which, upon completion, will span an area of more than 30 acres.
"Rochester Institute of Technology is a globally acclaimed academic institution that significantly enriches science-based knowledge, boosts academic standards and promotes the spirit of innovation," said Sheikh Ahmed bin Saeed Al Maktoum, chairman of Dubai Silicon Oasis Authority (DSOA). "Science and technology play a vital role in achieving the UAE Vision 2021, and I am confident that educational opportunities with esteemed international academic institutions that boast world-class facilities, such as RIT Dubai, will shape a scientific mindset in our students."
Since launching in 2008, RIT Dubai's enrollment has grown steadily. In the fall, RIT Dubai enrollment reached a record 588 students, but the new campus will be able to accommodate up to 4,000.
The grounds will feature academic spaces, a student housing area as well as a centrally located interactive learning courtyard that includes an innovation and entrepreneurship center. Plans include spaces for the School of Electrical Engineering and Computing, the School of Mechanical and Industrial Engineering, the School of Science and Liberal Arts, and the School of Business and Management, as well as administration, facilities and operations, a library commons and an auditorium.
"Due to its leading global position in technology education, RIT Dubai has been attracting large numbers of students wishing to pursue higher studies in the sector," said Yousef Al-Assaf, president of RIT Dubai. "In response to the demand, we have decided to open a new campus at Dubai Silicon Oasis, and I thank His Highness Sheikh Ahmed bin Saeed Al Maktoum for endorsing the project. The new home to our educational institution will feature several state-of-the-art academic facilities, apply distinctive education methods supported by the presence of multinational companies on campus, create an atmosphere conducive to learning and cultivate a sense of belonging among our students."
Jeremy Haefner, RIT provost and senior vice president for academic affairs, said, "This innovative new campus will allow us to provide even more students highly sought-after degrees in science, technology, entrepreneurship and the humanities. I am pleased that the design integrates a cultural and historic feel to the campus, reflecting the warm hospitality of the Emirati people. We are further excited about the new global education opportunities this campus can open for students from the Rochester campus through our study abroad program."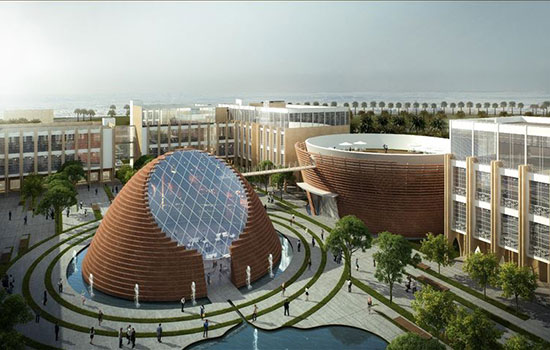 Topics