RIT Dubai student wins first prize
Global virtual challenge with 724 international teams from over 100 universities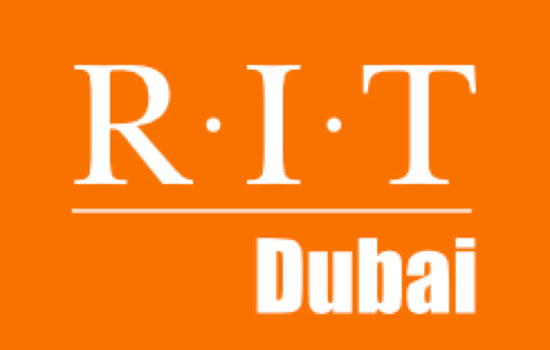 An undergraduate business student from Rochester Institute of Technology's global campus, RIT Dubai, competed against 724 international teams from over 100 universities to win first prize in the X-Culture project.
Zaid Khan was part of a global virtual team from RIT Dubai that included students from Brazil, Italy and the U.S. The group performed a case study of a Latvian company and was mentored by RIT Dubai Chair of Business, Professor Rizwan Tahir.
This year, the annual competition drew a total of 4,239 MBA students, undergraduate business students, and non-student contestants from 110 universities in 40 countries.
Khan said the X-Culture project was hard work but amazing. "At first I thought it would be good experience and we would learn from it, especially as we were competing against MBA students. As we progressed we realized that we were really onto something and had a chance of winning. It's a great feeling."
This is the third year in a row that an RIT Dubai student has been part of a winning team in this prestigious international award.
"I'm delighted that Zaid was part of the winning team and this shows the high-caliber of our students here at RIT Dubai," said Tahir, who assigned the X-Culture challenge to students in his Global Business Environment class. "He was up against very stiff international competition, working with students in a virtual environment across time zones to achieve this.
"Our students are used to interacting and cooperating with others students across RIT's global network of campuses. It's indicative of the international business environment—and when combined with our unique co-operative internship program, shows how our students are well prepared for professional challenges."
Four RIT Dubai students: Drashti Shah, Mariam Al Khateeb, Youssef Sami Semaan and Mashal Waqar, were also among the top 10 teams competing for the award.
Entries were evaluated by business experts and international business professors from around the world who assessed the submissions based on multiple criteria: creativity, clarity, viability of ideas, style, and evaluation of each report section.
The winning team members received certificates and a $1,000 cash prize. The finalists will also participate in the X-Culture 2016 Symposium held on a Royal Caribbean cruise ship later this year.
X-Culture was launched in 2010 by Professor Vas Taras, Bryan School of Business and Economics at the University of North Carolina at Greensboro, who decided to partner with a professor in another country teaching a similar course and whose students could collaborate in virtual teams. For more information, go to http://x-culture.org/winners/2016-1-winners/