RIT Esports levels up with new league and lounge
RIT joins Electronic Gaming Federation collegiate esports league to face bigger competition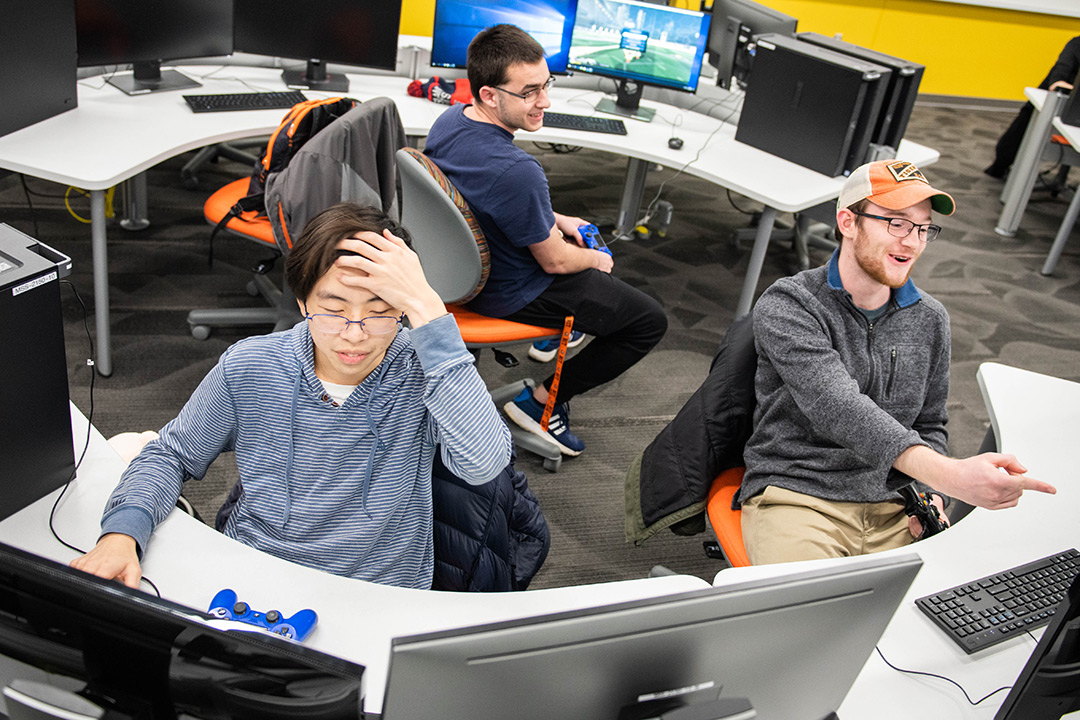 RIT Esports is moving up a level, joining a national collegiate league commissioned by the Electronic Gaming Federation and moving into a new space the university is designating for esports competitions.
The esports industry is continuing to grow worldwide, with more than 300 million people engaging in electronic sports video games from the professional to the amateur level. On college campuses, student teams and programs are forming to represent their universities. At RIT, about 1,200 community members are currently involved with esports.
The Electronic Gaming Federation (EGF) works similar to an NCAA for esports. EGF will build on the model used in traditional sports to govern a collegiate league, that includes competitive seasons for different esports. EGF will also work with administrators to develop competitive and educational programs on campus.
By joining EGF, RIT Esports is in company with Ohio State University, which joined the collegiate esports league in October. EGF was founded by RIT alumnus Tyler Schrodt and is currently working to add more large universities to the league.
"Being able to add RIT as a member of EGF is one of my proudest moments, and I can't think of a better university to help forge this path with," said Schrodt '13 (finance and international business), '15 (MBA). "It's great to see the university taking this growing group seriously and supporting them."
Schrodt said that just as the professional esports scene has grown, the amateur scene can grow too. In addition to governance and league operations, Schrodt said EGF will work to support players with new programs, including financial literacy, health and wellness, and commercial strategy programs.
RIT Esports currently has about 130 people playing in 14 different esports. The university has won three national championships in the games Dota 2, Dropzone and Rainbow Six: Siege. Esports players have also received more than $22,000 worth of prize money in tournaments.
To better support these RIT teams as they face off against teams from across the world, the university is adding a new esports lounge on campus. The lounge will be located in remodeled space on the first floor of Institute Hall.
"This will be a premier place for esports students to compete with the biggest and best schools in the world," said Chad Weeden, assistant director of RIT's School of Interactive Games and Media and adviser for RIT Esports. "Top collegiate esports students can come to RIT to compete at a high-level in something they love, while earning a great degree in anything from engineering to graphic design."
The lounge will be equipped with six gaming machines, gaming chairs, headsets and keyboards for specific games and player-types. It will also feature a coaching space and production station for the students in charge of helping direct the teams during gameplay. The Davis room in the Student Alumni Union will also be outfitted with equipment to host larger esports events.
"By joining EGF and creating spaces dedicated to esports, RIT is getting in at the ground floor of something that has potential to be big," said Weeden.
RIT currently has esports teams playing Counter-Strike: GO, Dota 2, Hearthstone, Heroes of the Storm, League of Legends, Overwatch, PUBG, Rocket League, Rainbow Six: Siege, Super Smash Bros. Melee/Ultimate, Smite, StarCraft II, and new teams playing Call of Duty, Fortnite and Pokémon.
In addition to playing competitively, students at RIT can get involved with esports as a coach or team manager or through intramural esports. Students can also be a part of the production and technical teams that help stream and run matches, or by providing commentary for games as "casters." The RIT Esports club is a part of RIT's Golisano College of Computing and Information Sciences.
RIT has also been a pioneer in the field of video game design and development, creating a master's degree in game design and development in 2006 and a bachelor's degree in 2007. The university is ranked as one of the top schools in the world to study video game design, according to international rankings from The Princeton Review. Gaming students also work with RIT's Center for Media, Arts, Games, Interaction and Creativity (MAGIC), an on-campus research laboratory and production studio that helps students bring ideas from prototype to commercial production in the marketplace.
To learn more about RIT Esports, go to esportsrit.com.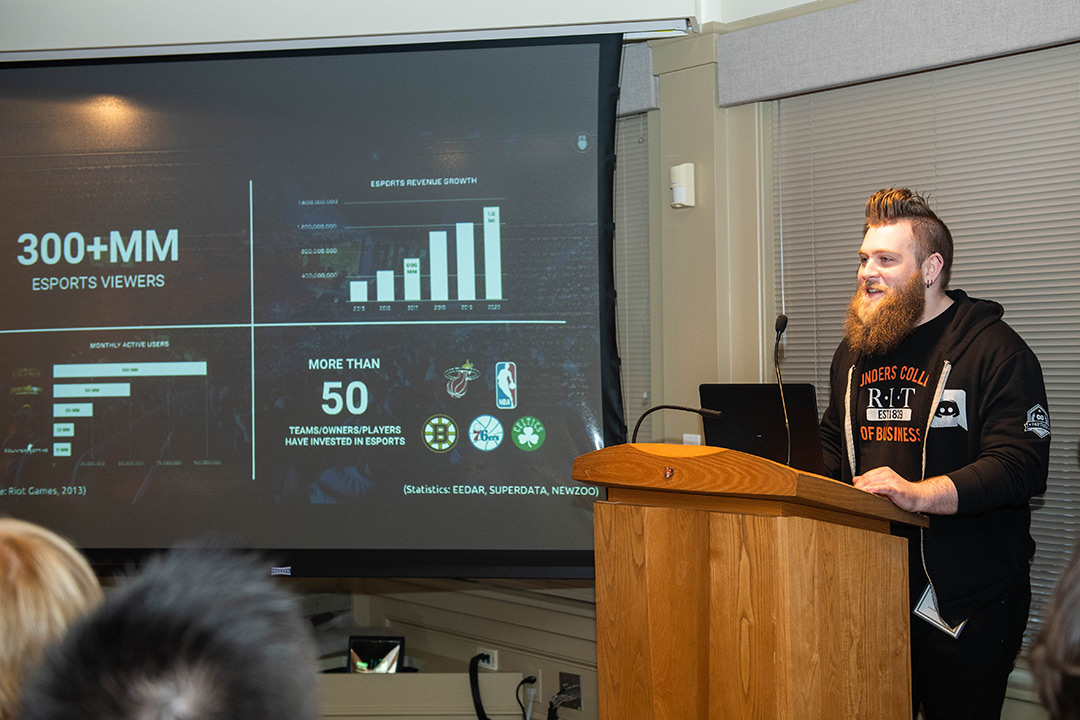 Video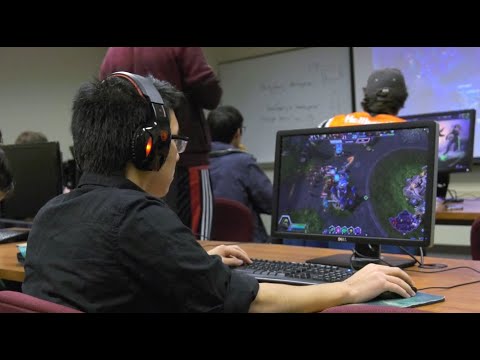 Topics