RIT featured in 'Colleges that Pay You Back'
Princeton Review publication cites return on investment, strong teaching and career success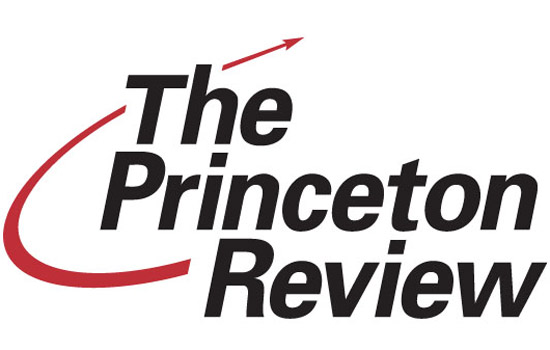 Rochester Institute of Technology is recognized by The Princeton Review in the 2017 edition of its book Colleges That Pay You Back: The 200 Schools That Give You the Best Bang for Your Tuition Buck.
The Princeton Review chose the schools based on return on investment ratings it tallied for 650 schools. The ratings weighted 40 data points covering academics, cost, financial aid, graduation rates, student debt, and alumni salaries and job satisfaction. The Princeton Review editors culled data from the company's surveys of administrators and students in 2015–2016 and from PayScale.com's surveys of school alumni conducted through April 2015.
"Though it has certainly made a name for itself with its STEM programs, RIT rounds itself out as an interdisciplinary institution where a unique blend of amazing design students, computing technology, and business students come together to find innovation with an entrepreneurial focus. The rich RIT culture offers students a versatile curriculum where professors are engaging and really stimulate creativity and mind. Employers trust the RIT brand implicitly, and the school stresses experiential learning and creativity as a part of every curriculum."
The publication also cites that RIT "has one of the largest co-op programs in the world at the types of places you grow up dreaming of working for."
"RIT has a great focus on what students will do once they leave the classroom and all professors have experience in the real world and use that experience and those connections to help students any way they can."
Students were quoted as saying, "RIT has an amazing number of clubs, groups, events and opportunities that bring together all of the people who love to innovate using technology and intellect."
RIT's financial aid rating was calculated based on school-reported data on the percentage of students who were determined to have need and received aid, the percentage of need met for those students, and the percentage of students whose need was fully met. Student survey data that measures students' satisfaction with the financial aid they receive is also considered. According to the report, around 77 percent of undergraduates receive merit- or need-based financial aid, with first-year students receiving an average gift-based award of $18,500.
The publication also cites that RIT's Office of Career Services and Cooperative Education helps arrange for counseling, mentors, job prep, portfolio reviews and career fairs, "keeping the hire rate straight out of college well above 90 percent."
"We highly recommend RIT, and all of our Colleges That Pay You Back schools," said Robert Franek, The Princeton Review's senior vice president/publisher and lead author of the book. "They stand out not only for their outstanding academics but also for their affordability via comparatively low sticker prices and /or generous financial aid to students with need—or both. Students at these colleges also have access to extraordinary career services programs from their freshman year on, plus a lifetime of alumni connections and post-grad support."
The Princeton Review is an education-services company known for its test-prep courses, tutoring, books and other student resources. School profiles in Colleges That Pay You Back are available at http://www.princetonreview.com/colleges-pay-you-back.