RIT FoodShare open for request and pickup service for those in need
FoodShare, in its fifth year, continues to offer free food for those in need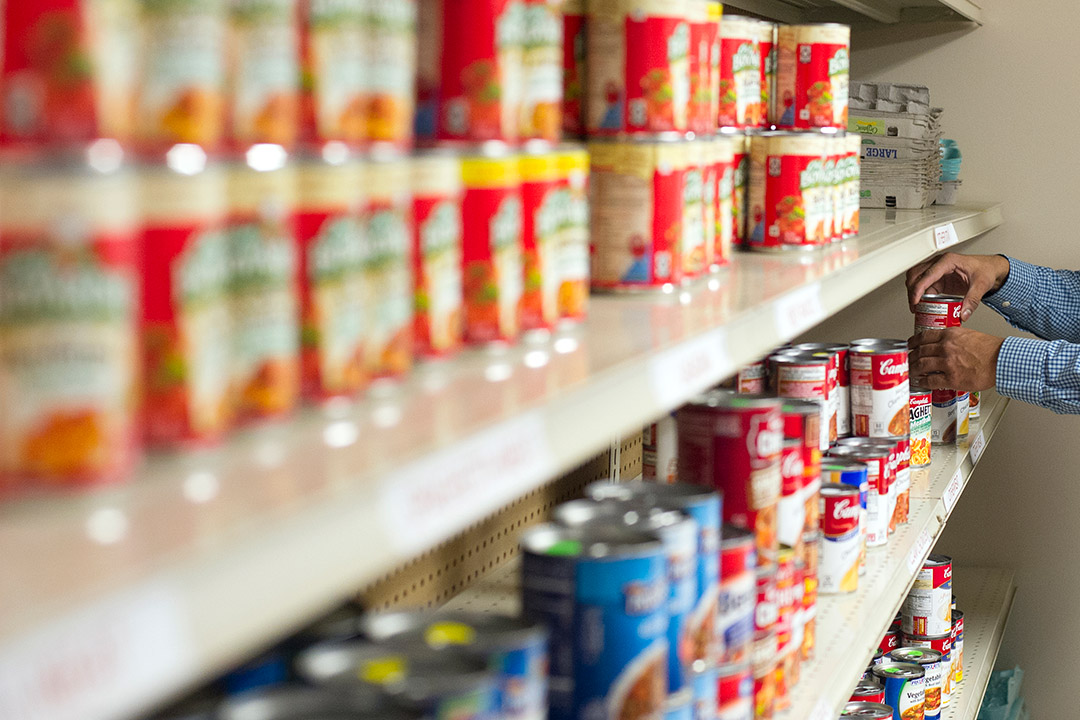 A. Sue Weisler
People needing food may still turn to RIT's FoodShare, which is now offering request and pickup service from 3 to 7 p.m. each Tuesday and Thursday through May 7.
RIT students, faculty, staff or alumni who are food insecure or currently suffering a financial hardship may schedule an appointment to pick up their requested items in grocery bags in front of the FoodShare office, 113 Kimball Drive, in the Riverknoll complex next to the laundry room.
FoodShare, which opened five years ago this month, normally featured a walk-in, supermarket-style service. There have been more than 26,000 visits in that time, with typically more than 900 unique visitors each year.
Due to the current social distancing guidelines, distribution of grocery items are now by appointment only. The FoodShare Center closed on March 20 when state officials ordered non-essential businesses closed.
"We are excited we are able to reopen under this new model and continue to serve the needs of the RIT community," said Sharon Kompalla-Porter, associate director of RIT's Center for Residence Life.
She said they have the capacity to fulfill up to 24 requests each Tuesday and Thursday with 10-minute intervals between each scheduled pick-up.
"If there is a greater need, we may expand that," she said. "We're trying to be as cautious as possible, designating this new model with both the health and safety of the FoodShare staff and visitors in mind."
She said graduate resident advisors and service desk attendants familiar with FoodShare operations are fulfilling the requests.
FoodShare asks those who are able to afford food delivery services such as Grubhub, UberEats, DoorDash, Amazon Pantry, Walmart Grocery Delivery and InstaCart use those services.
Those who are unable to use any of these options may also call 2-1-1 or find other community resources.
Kompalla-Porter said physical food donations are not being accepted at this time. Those who wish to help them buy groceries may make a financial donation.
Topics