RIT, Gleason Works begin new research partnership
University's engineering college and longtime corporate partner will collaborate on advanced manufacturing and materials science research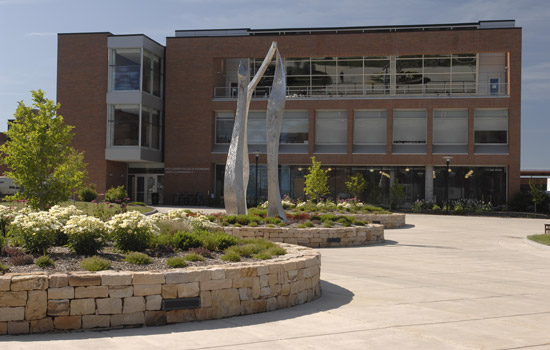 Rochester Institute of Technology and Gleason Works will begin a new research partnership to further advance manufacturing, materials science and product development, and will announce the details of this extensive collaboration at 11:30 a.m. Friday, April 10, in the Machine Tool Lab, located in Gleason Hall.
The event will include remarks from Edward Hensel, associate dean for research and graduate studies in RIT's Kate Gleason College of Engineering; Ryne Raffaelle, vice president for research at RIT; and John Perrotti, president of Gleason Corp. It will also feature the dedication of new 400H Gear Hobbing equipment, donated by Gleason Corp., in the college's machine laboratory.
"Gleason is one of the few remaining machine tool manufacturers in the U.S., and like other manufacturers they are faced with global competition," said Hensel. "Gleason is interested in expanding our already strong relationship to add a significant research element to it. Our goal is to build upon several areas of technical strength that RIT engineering faculty have in ways that address critical needs for future growth and success for the company."
Gleason Corp. is entering its 150th year as one of the top gear engineering and technology companies in the U.S. and around the world. The company has long been associated with RIT's engineering college, named after one of the company's distinguished leaders, Kate Gleason, daughter of the founder of Gleason Corp. It is the only engineering college in the U.S. named after a woman.
The gear hobbing machine is designed to cut shaft and wheel-type work pieces, tooling processes necessary for the gears found in automobiles, airplanes, turbines and other commercial equipment. The machine is part of an upgrade to the lab that is used by the college's undergraduates in mechanical engineering.
Topics