RIT Graduate Showcase puts innovative student research on display
More than 100 students presented new discoveries in technology, science and design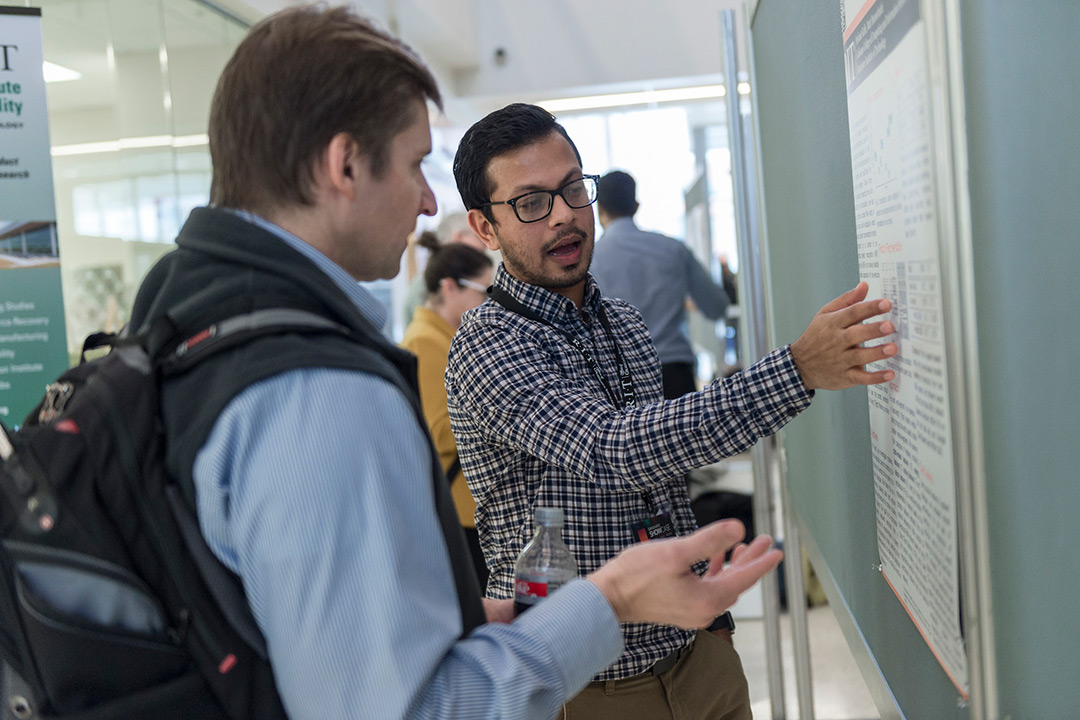 Rochester Institute of Technology's graduate students are conducting intensive research on topics varying from developing sustainable strategies for evolving the e-waste stream to designing leashes to make walking dogs safer and more comfortable. They put their research on display at RIT's 11th annual Graduate Showcase on Friday, Nov. 16.
More than 100 students highlighted their latest findings at the showcase in the form of poster and oral presentations, product demonstrations and an art exhibition. Winning presentations featured strategies for undermining website fingerprinting defenses with deep learning, studies on conflict minerals in consumer electronics and lithium ion batteries and much more. The program also featured remarks from Provost and Senior Vice President for Academic Affairs Ellen Granberg and a panel discussion led by distinguished RIT alumni.
"The theme for this year's event was research/create/innovate, which clearly represents the interdisciplinary aspect of the research process at RIT," said Twyla Cummings, dean of Graduate Education. "The program provides an important opportunity to see the wide range of research and creative projects from our students and to hear from accomplished graduate alumni who shared their journey from graduate study to their current professional endeavors."
For Sushant Kafle, the event was an opportunity to share his work more broadly to the RIT community. Kafle, a Ph.D. student from Nepal studying computing and information sciences, was presenting his work to better evaluate the effectiveness of automatic speech recognition systems. His research combines his passions for understanding the complexity of human language and accessibility.
"You don't get many chances to represent yourself to people across the campus," said Kafle. "For Ph.D. students, we often present at conferences but not here to the broader RIT community. It's a rare opportunity. Presenting at conferences and having your work in publications is good, but with so many people on RIT's campus, it's important to showcase your work to the community here as well."
To see information about this year's program and winners, go to http://www.rit.edu/academicaffairs/graduateeducation/graduate-showcase.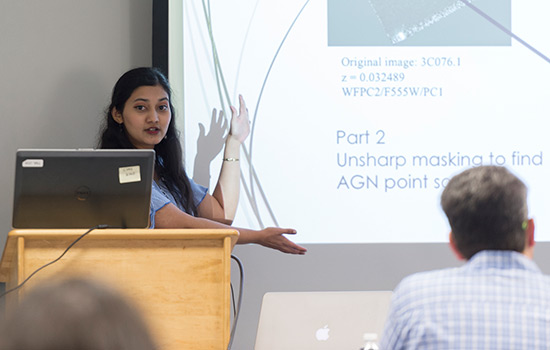 Elizabeth Lamark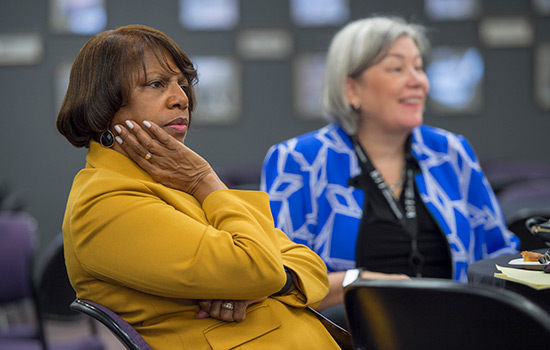 Elizabeth Lamark
Topics